---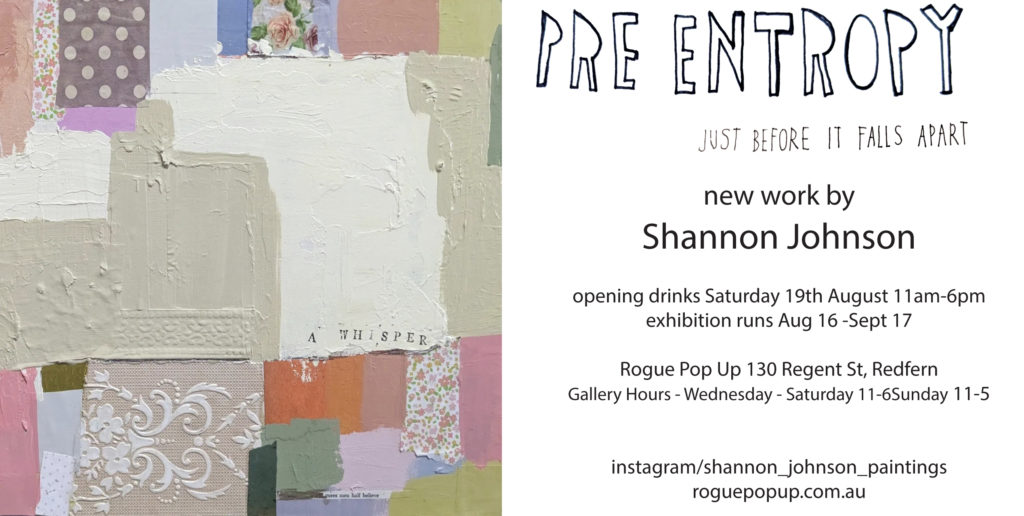 Pre Entropy
-lack of order or predictability; gradual decline into disorder.
 Pre entropy is the starting point, where things seem fine but are, in fact, about to fall apart.
Pre entropy is title to name a liminal moment, a microscopic fork in the road. It's starting point could be a tidy house, the first rain to break a drought, a powerful kiss, sentient AI or the trigger of a gun.
The atmosphere traverses nostalgia, dreams memory's real and imagined. Child-like impressions of science, rethinking history, and memory, the search for meaning, even where there is none. . A locket of a moment, treasured and romantised so much so it's become something different all together, i have complicated something that was so simple
My work has be made through layers and layers of paint, collage and drawing, drawing from source materials gathered for years. Scraps of paper from trips abroad, magazine from the 1930s. Paints from old garages,fine art grade acrylics. Gold leaf and wallpaper. Spray paint and crayons
I work on all of them at once turning them upside down, painting over and starting again sticking down and tearing pieces off, performing a one person spinning plate demonstration until they land where they should. This work has taken 18 months.
My aim is that pre entropy is an atmospheric show, sometimes meloncholy sometimes funny. That demonstrates the bewilderment of making sense of surroundings that never had any meaning.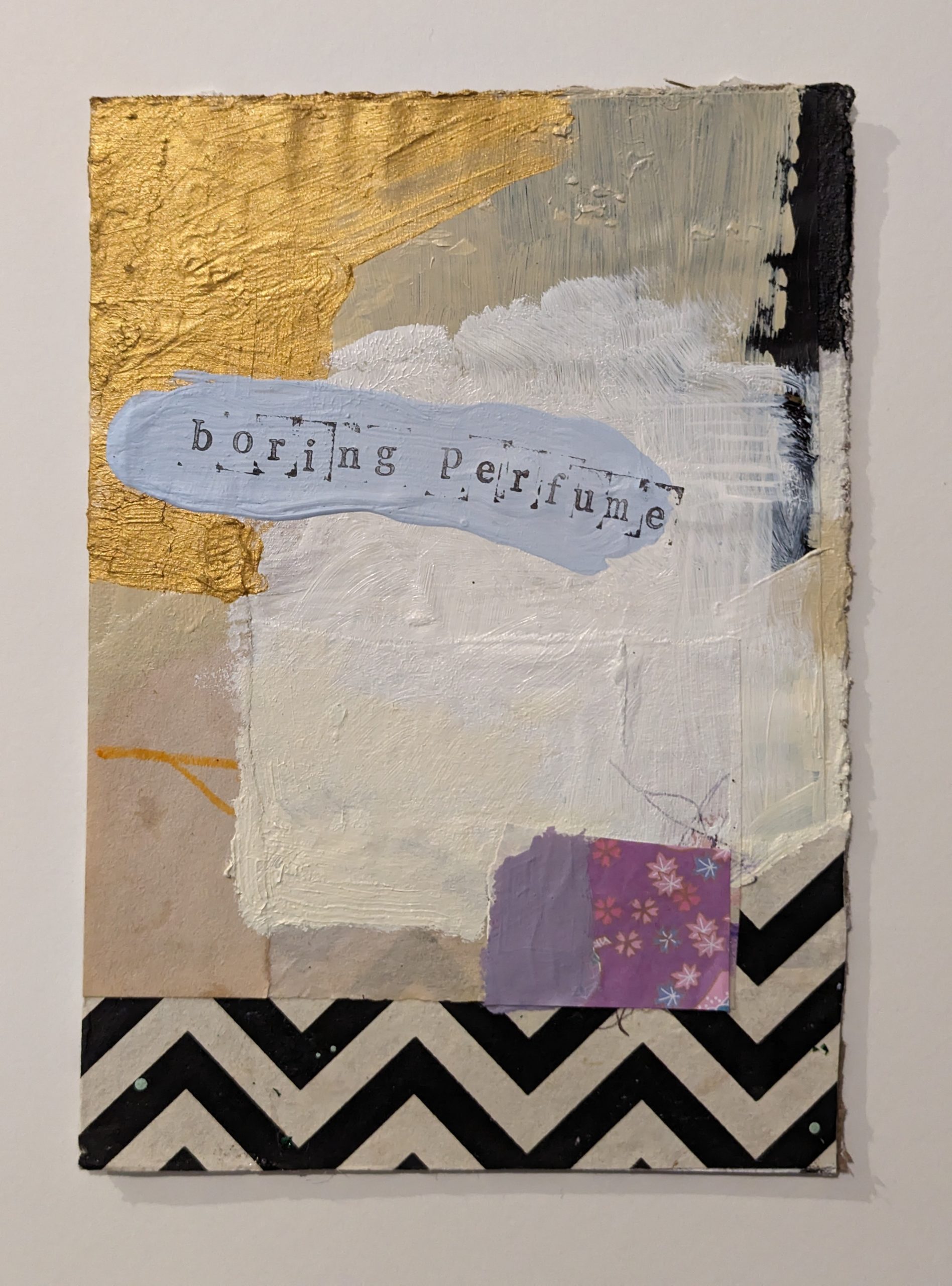 Boring Perfume                    $250
mixed media on cardboard     21 x 15cm
2023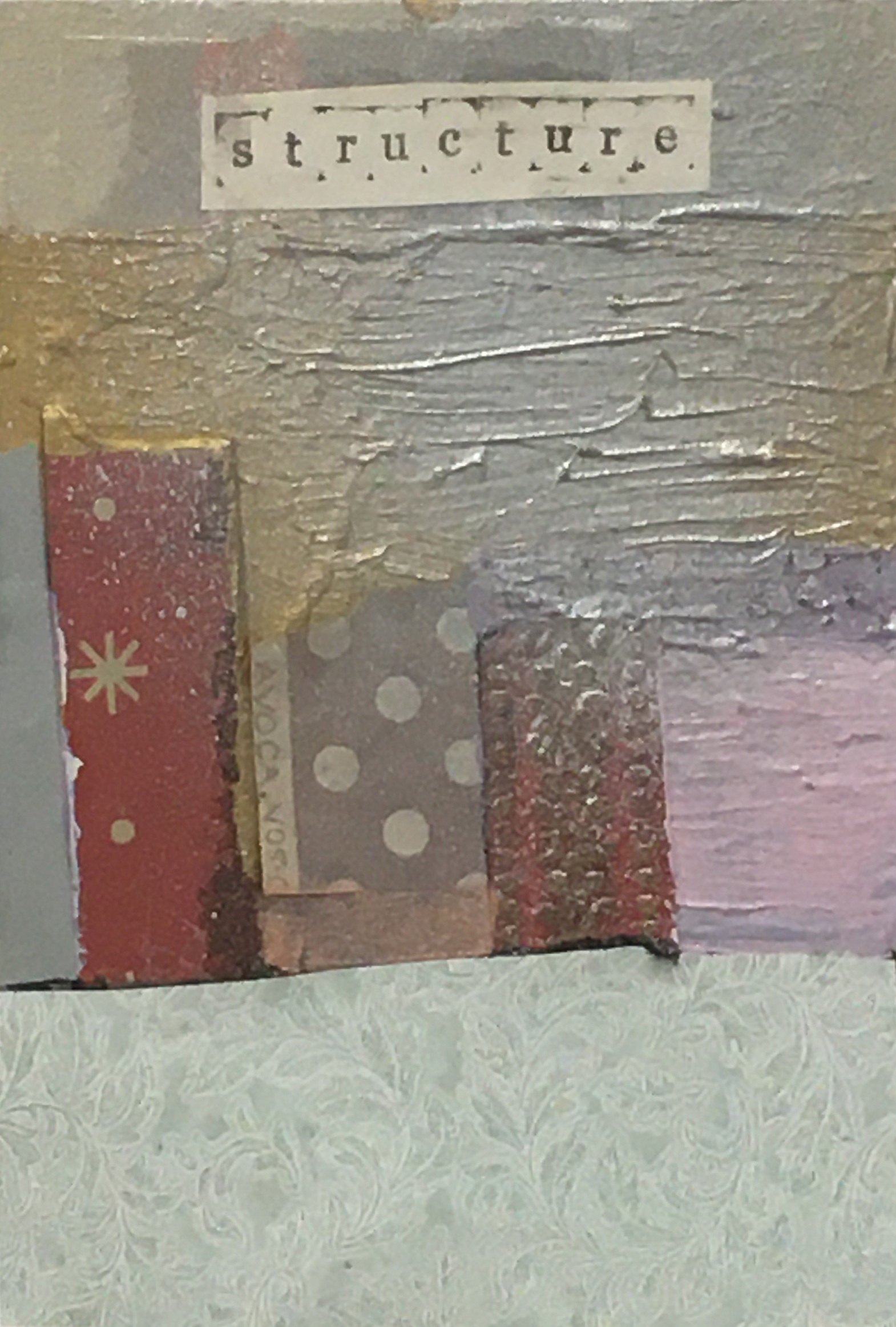 Structure                    $250
mixed media on cardboard     21 x 15cm
2023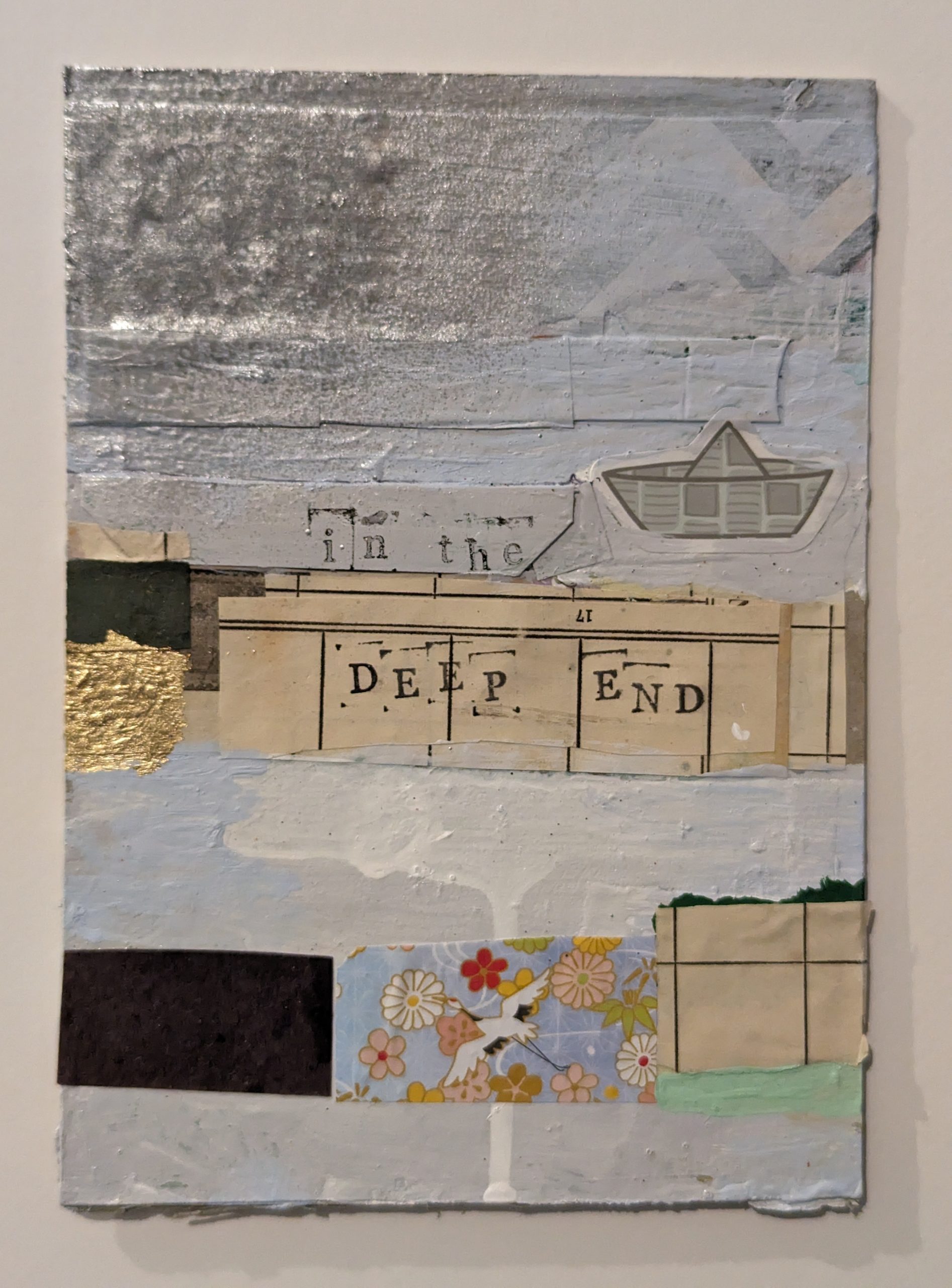 The Deep End                    $250
mixed media on cardboard     21 x 15cm
2023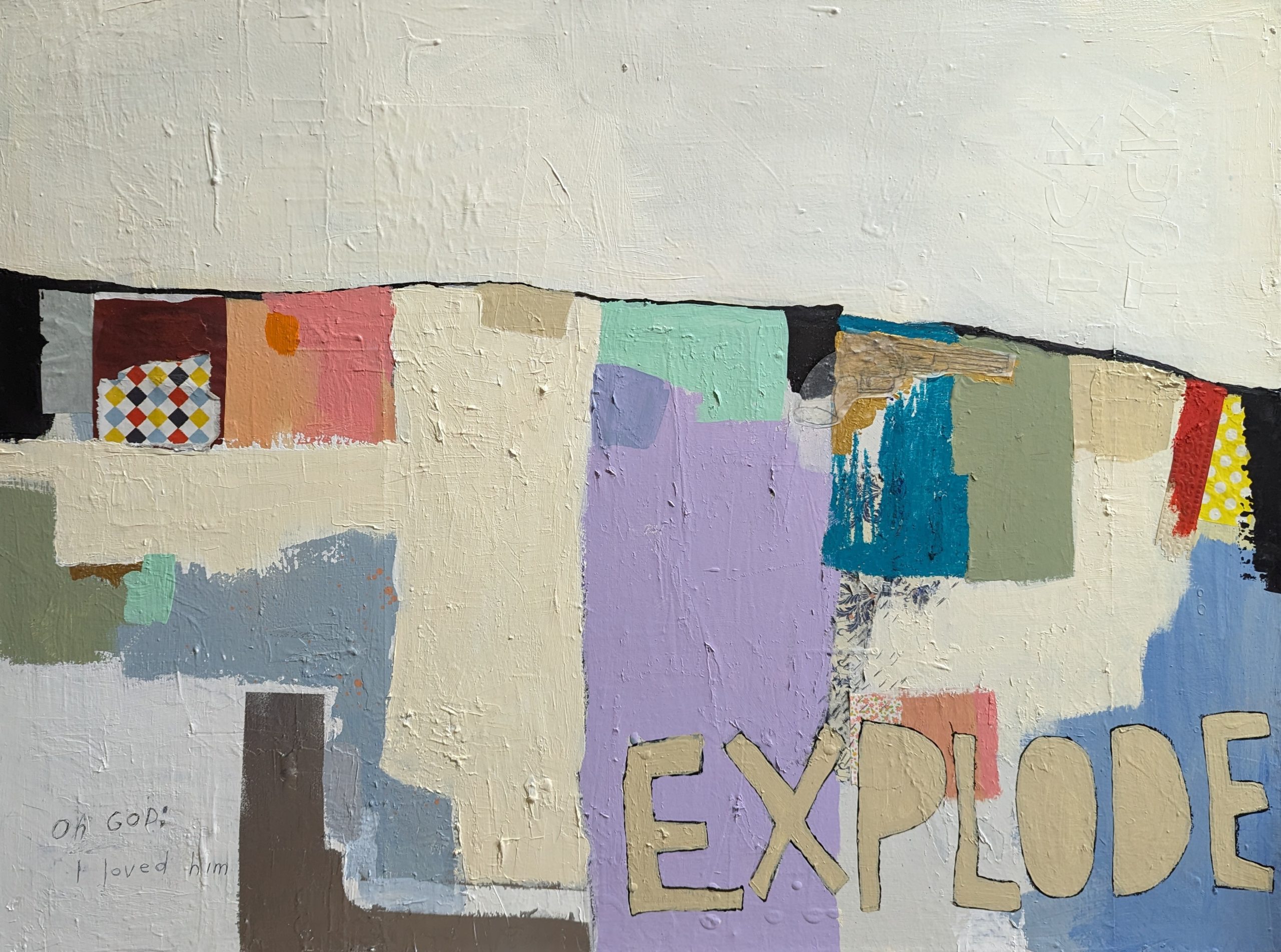 Explode, Oh God I Loved Him                    $3000
mixed media on canvas     76 x 101cm
2023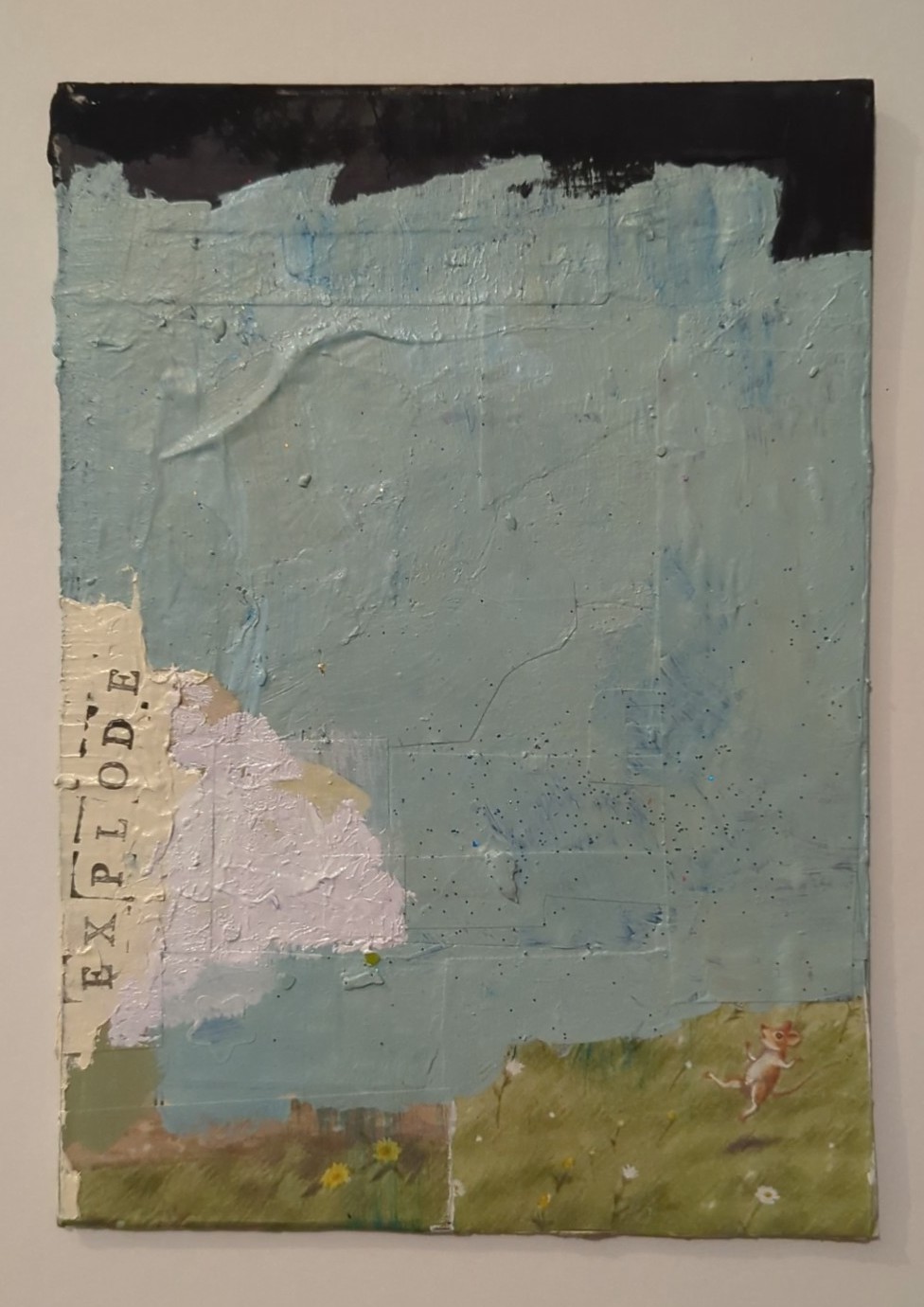 Explode                    $250
mixed media on cardboard     21 x 15cm
2023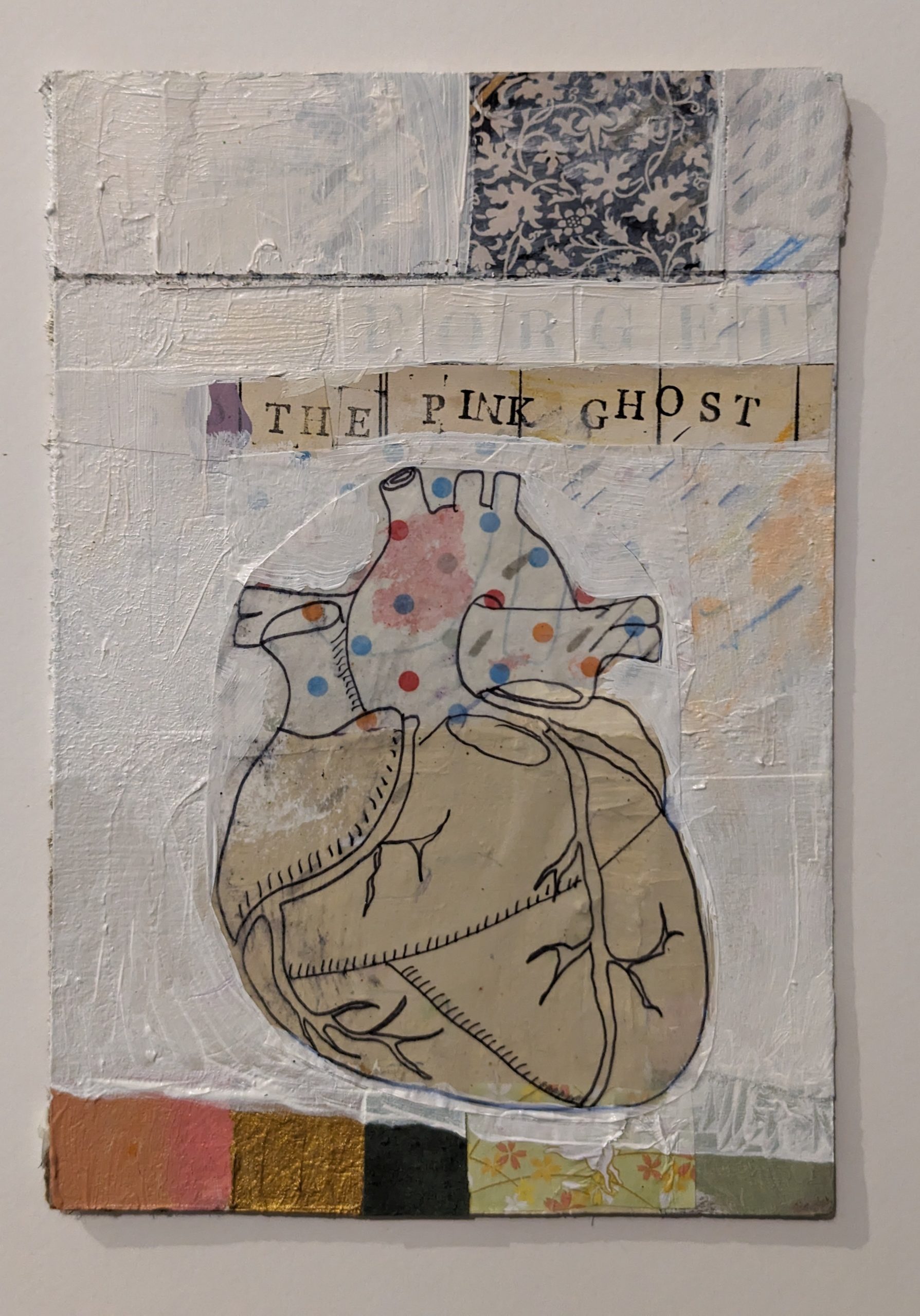 The Pink Ghost                    $250
mixed media on cardboard     21 x 15cm
2023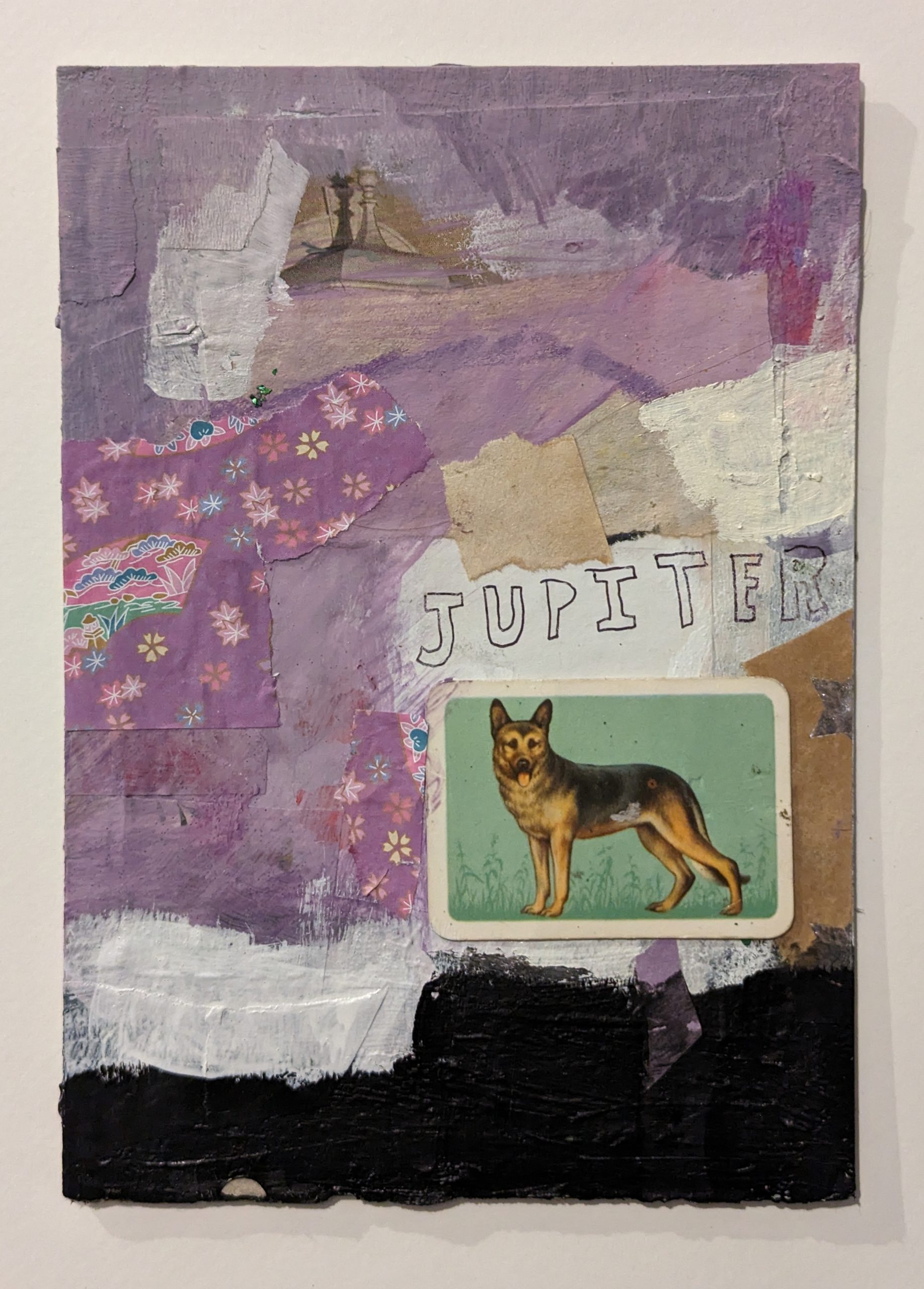 Jupiter                    $250
mixed media on cardboard     21 x 15cm
2023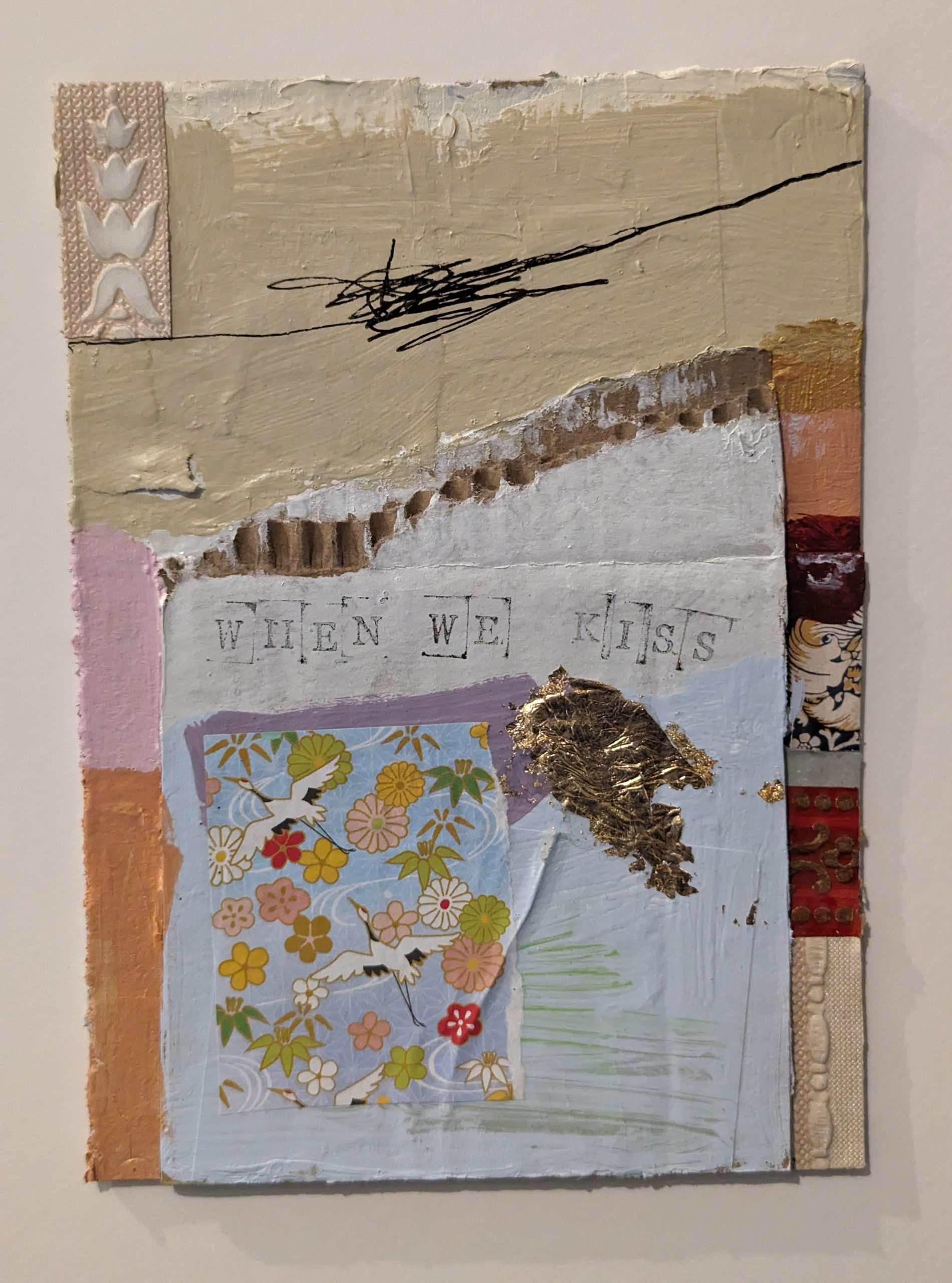 When We Kiss                    $250
mixed media on cardboard     21 x 15cm
2023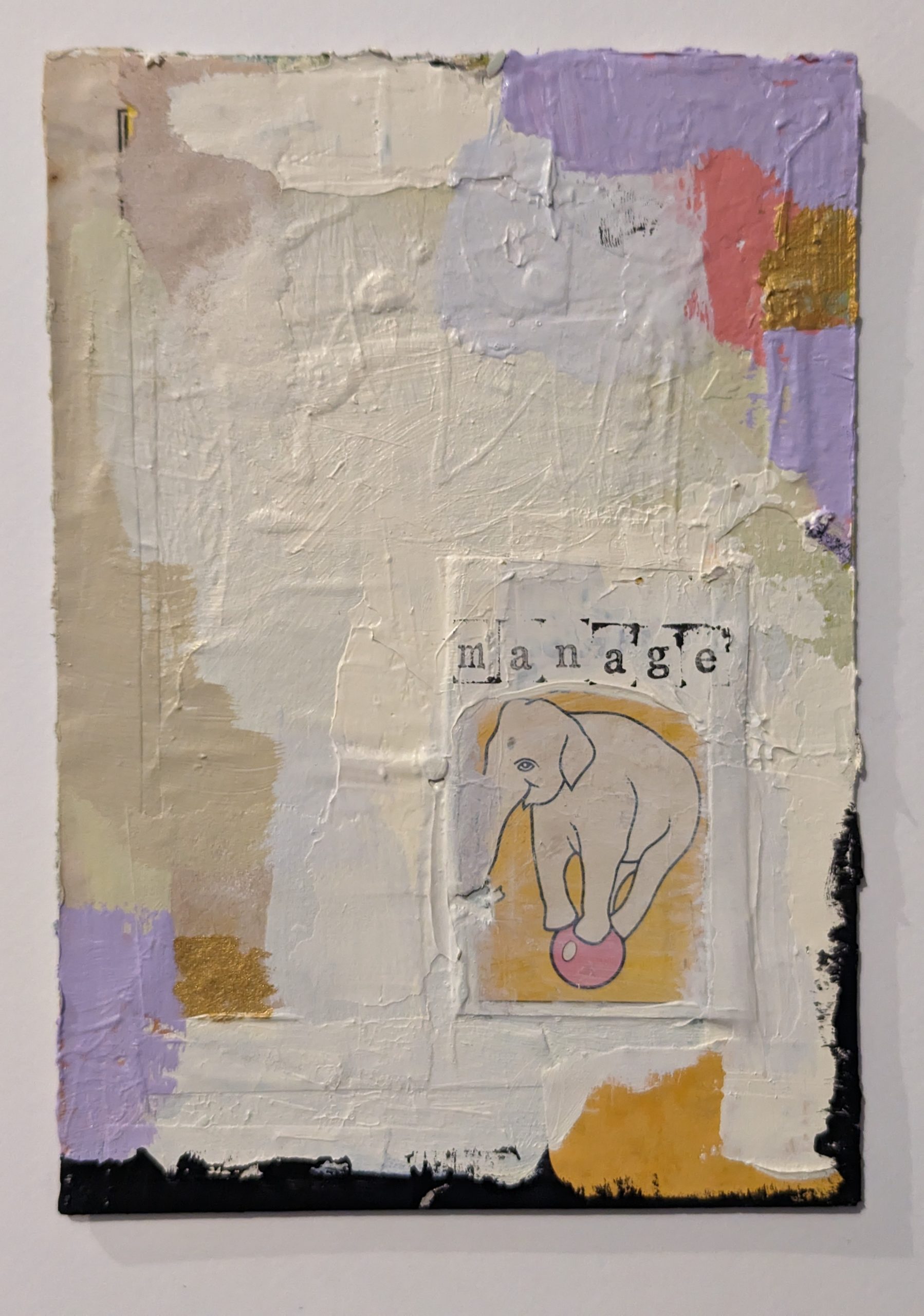 Manage                    $250
mixed media on cardboard     21 x 15cm
2023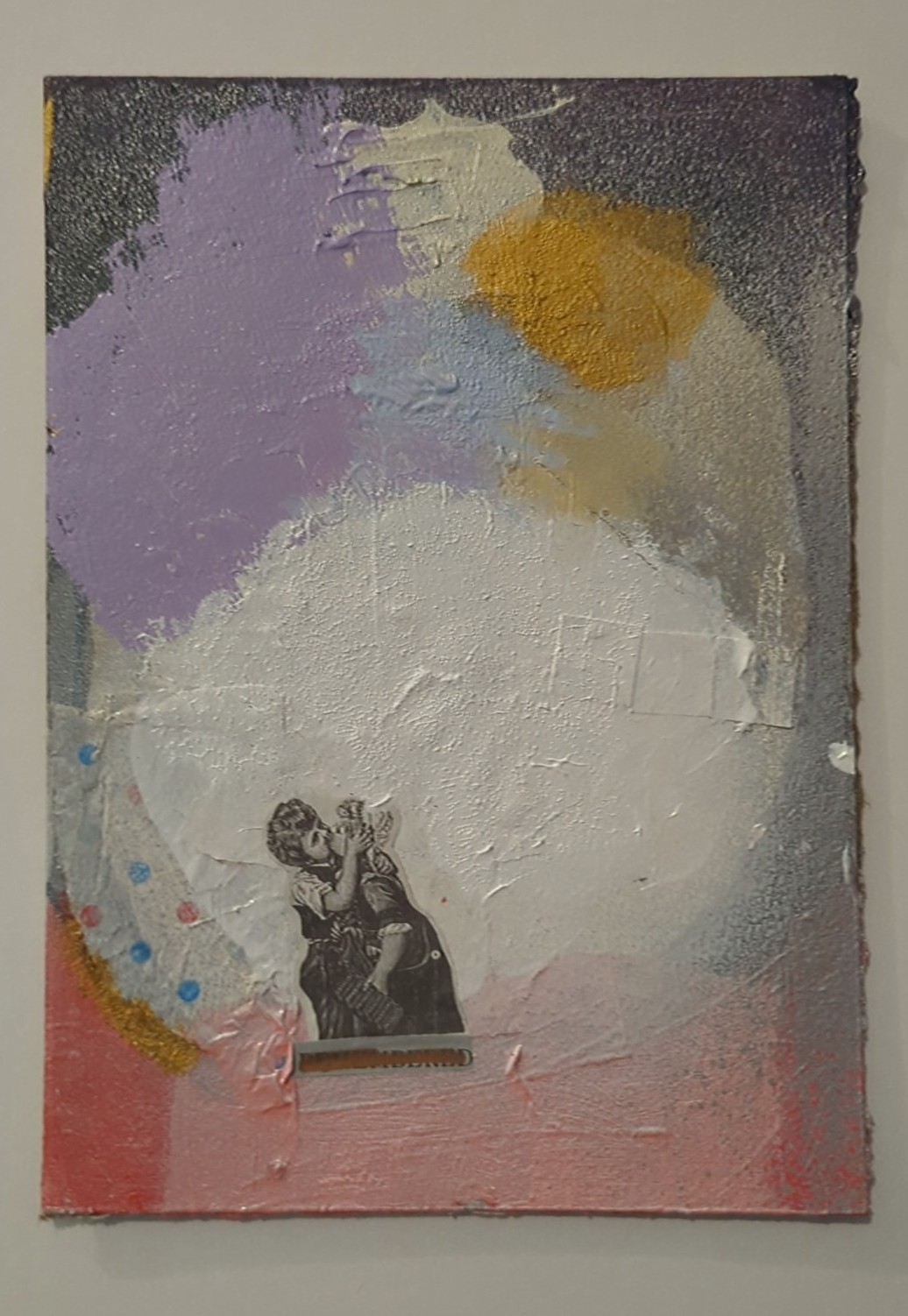 Monument                    $250
mixed media on cardboard     21 x 15cm
2023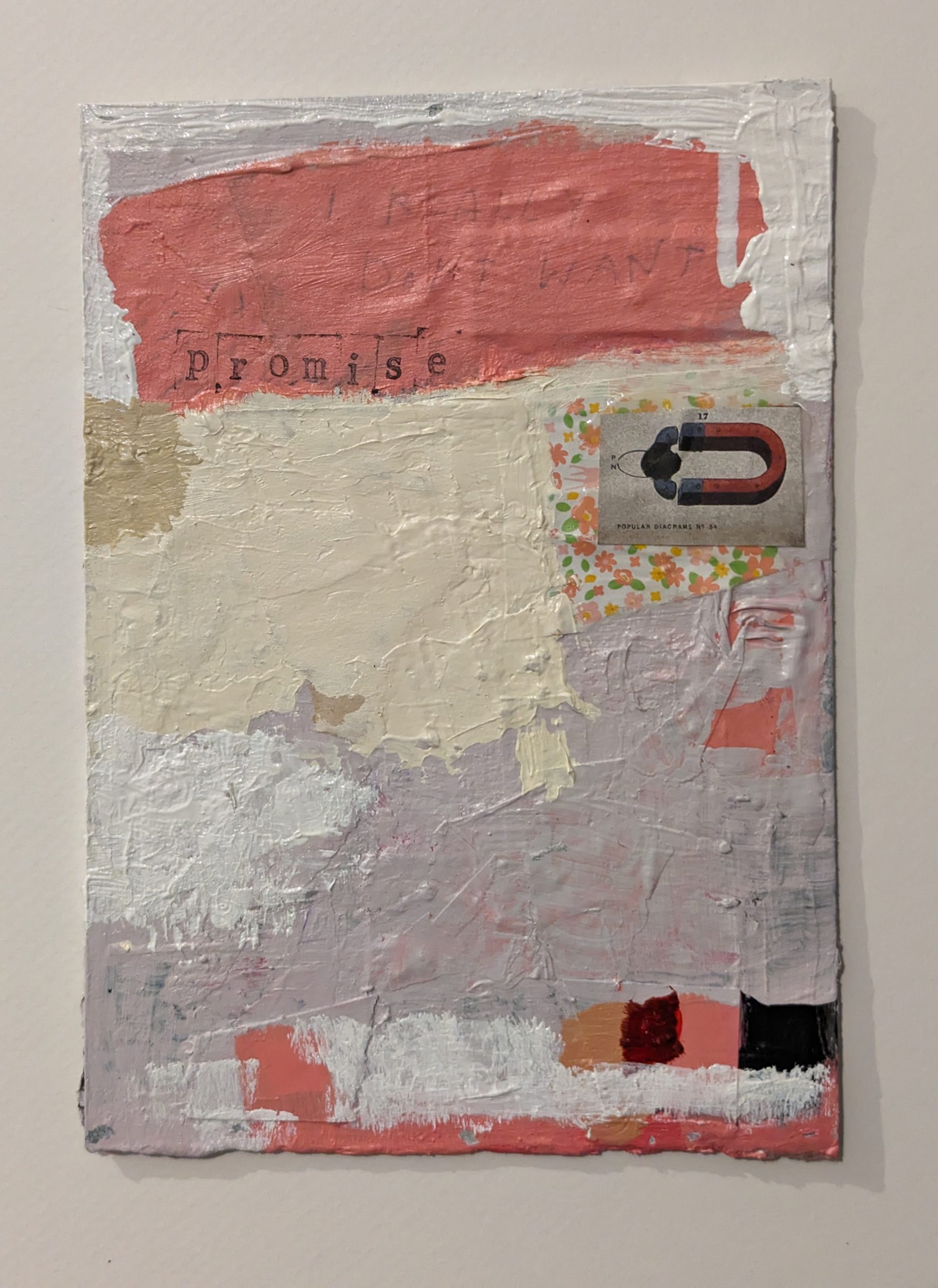 I Promise                    $250
mixed media on cardboard     21 x 15cm
2023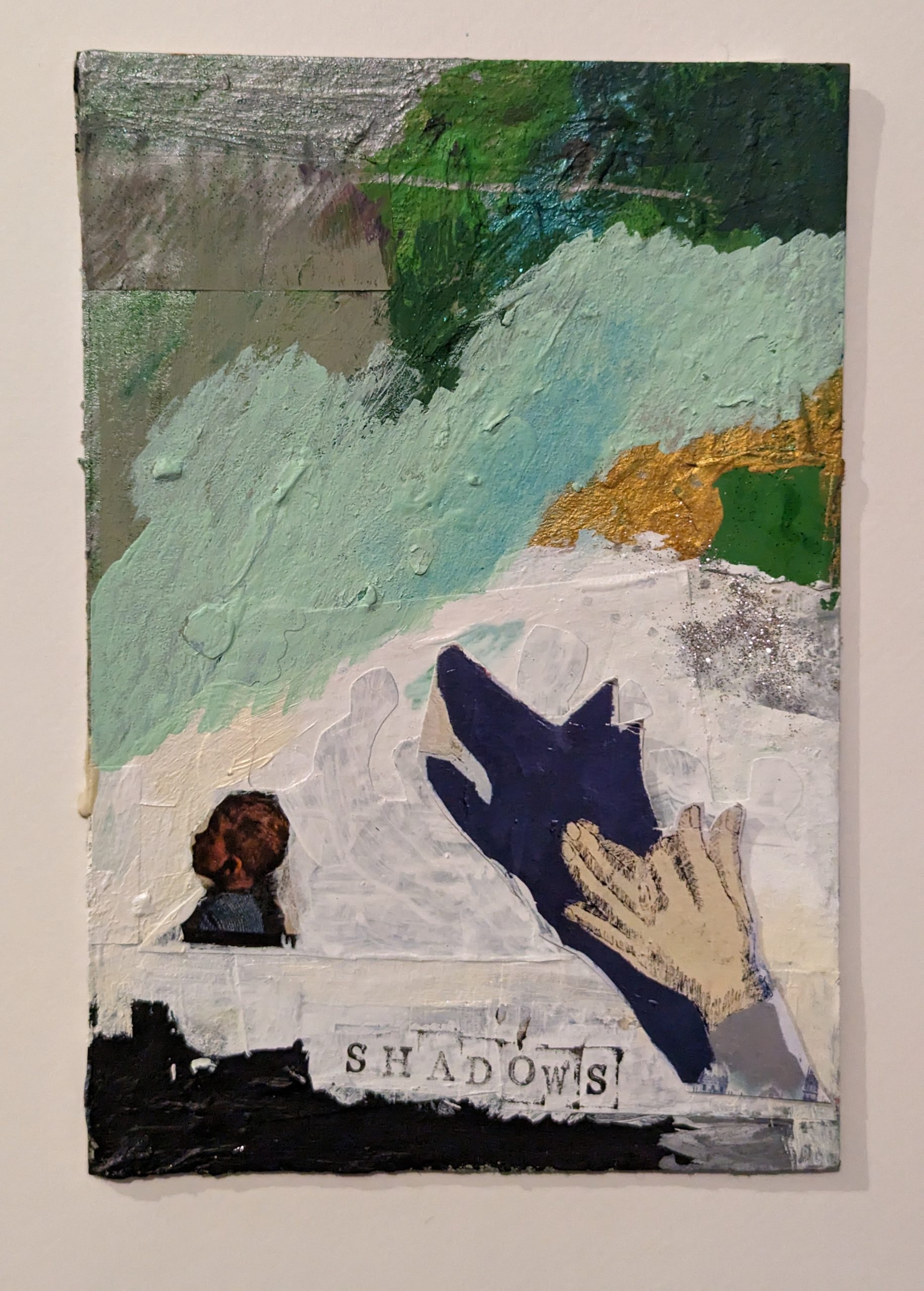 Shadows                    $250
mixed media on cardboard     21 x 15cm
2023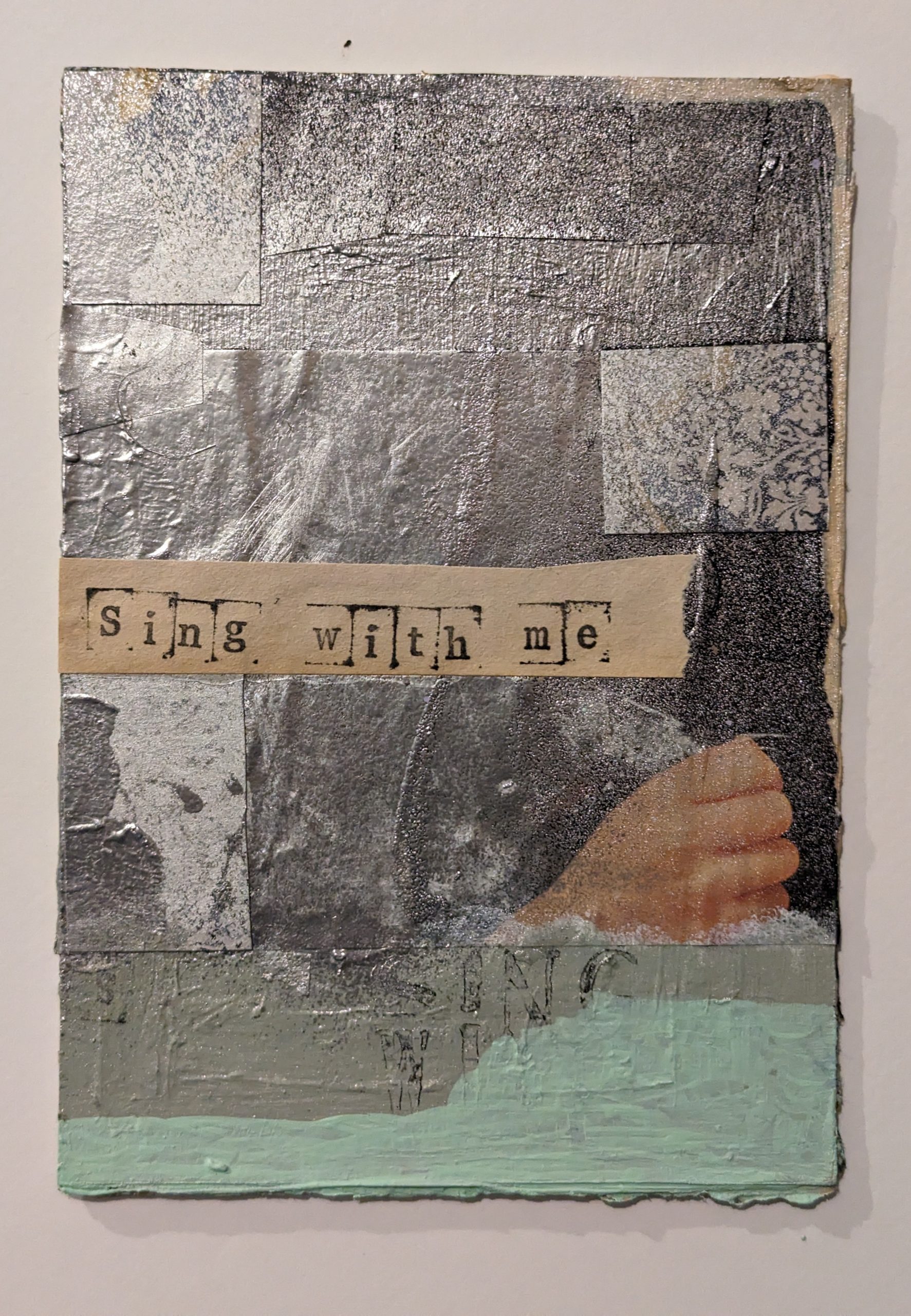 Sing With Me                    $250
mixed media on cardboard     21 x 15cm
2023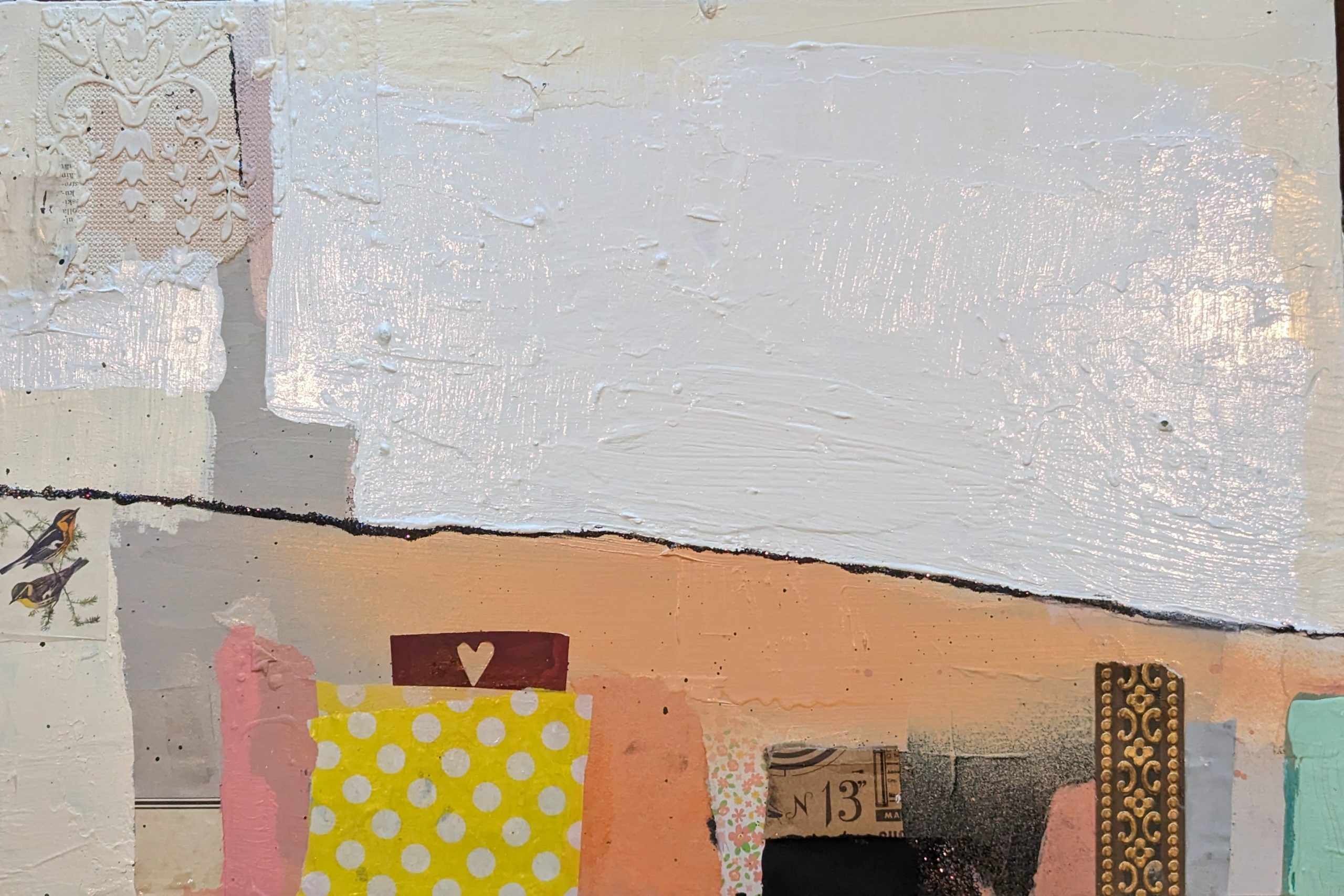 1930's Bedroom Drawer                    $650
mixed media on board     29.5 x 44cm
2023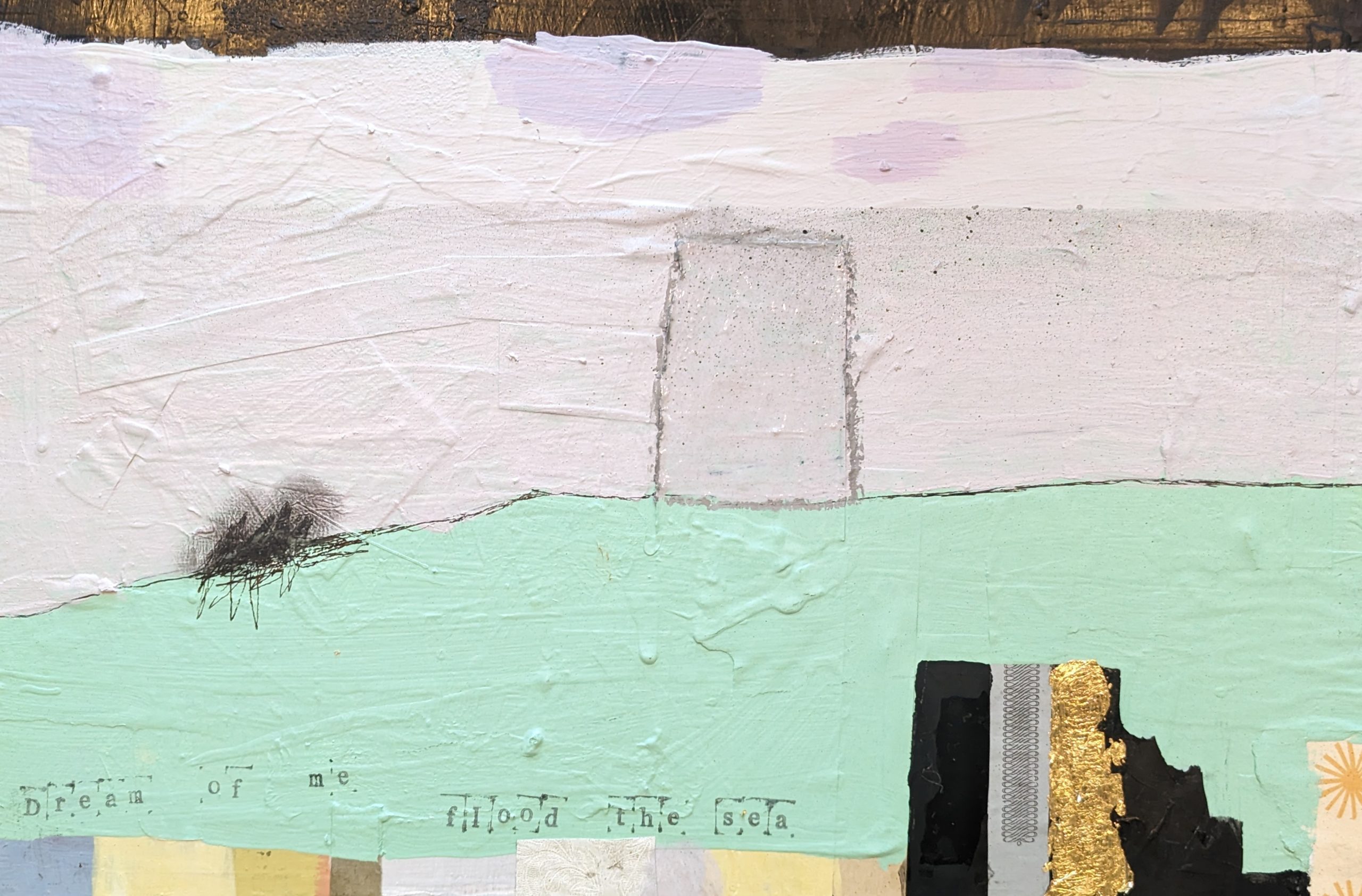 Flood The Sea                    $650
mixed media on board     29.5 x 44cm
2023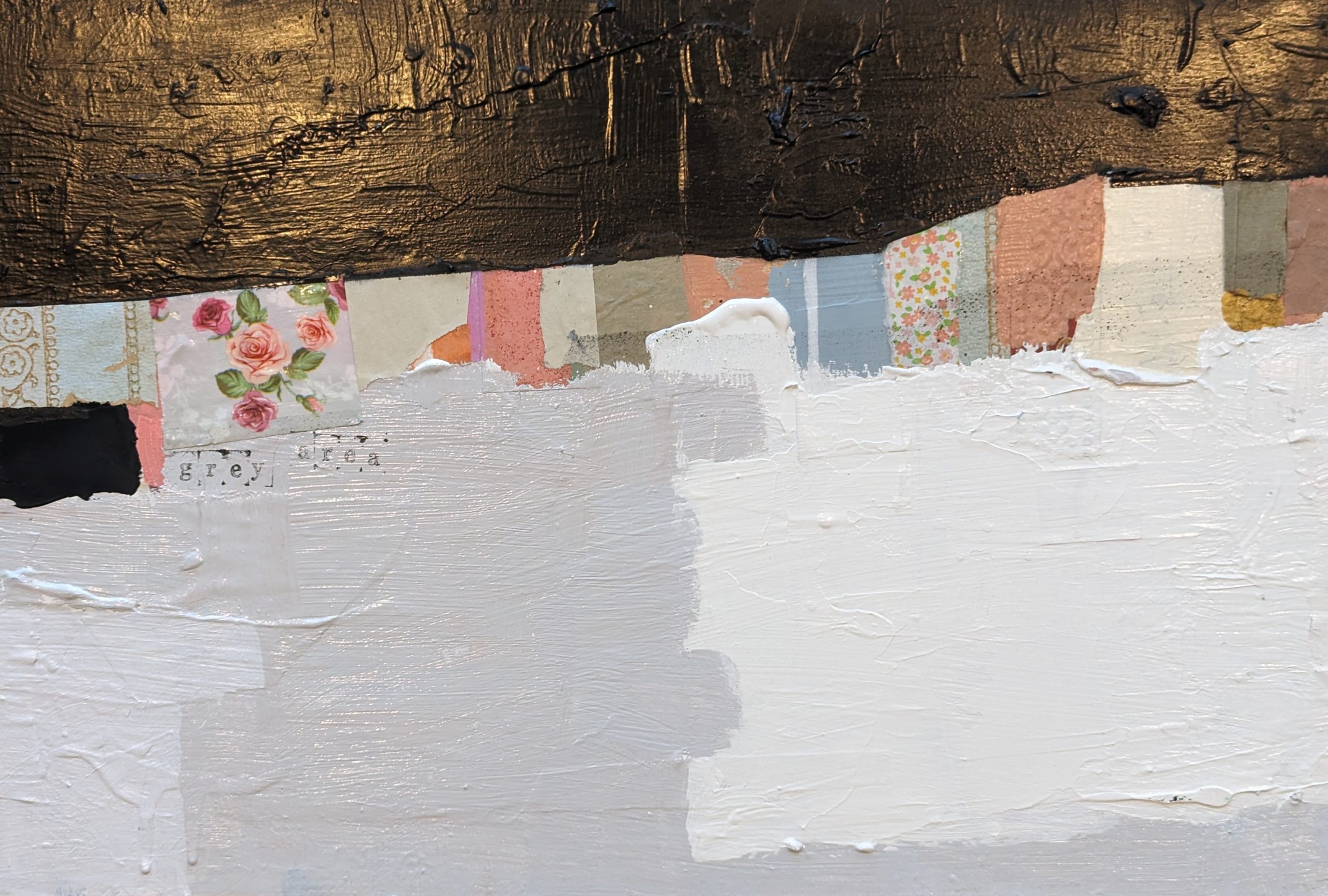 Grey Area                    $650
mixed media on board     29.5 x 44cm
2023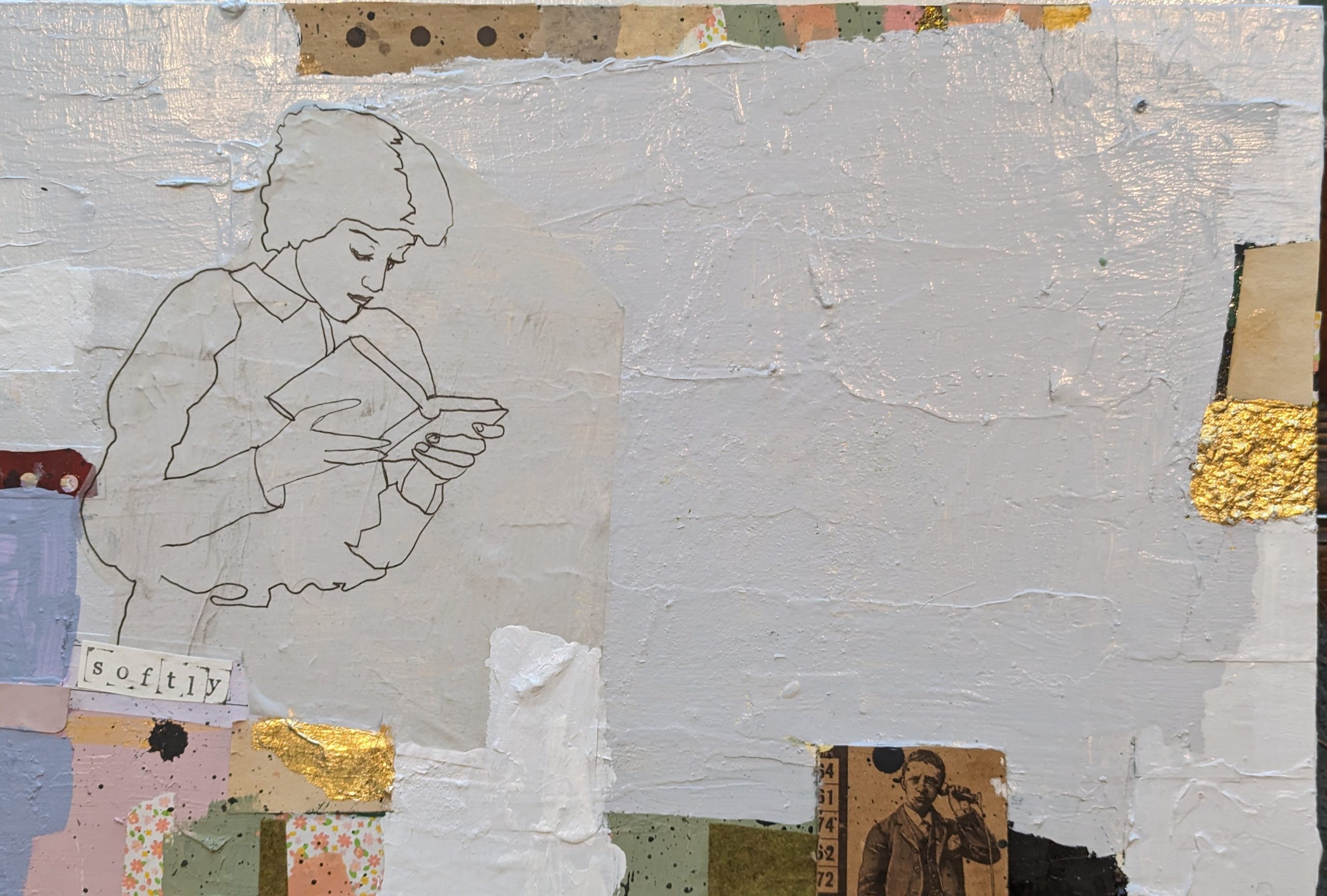 Softly                    $650
mixed media on board     29.5 x 44cm
2023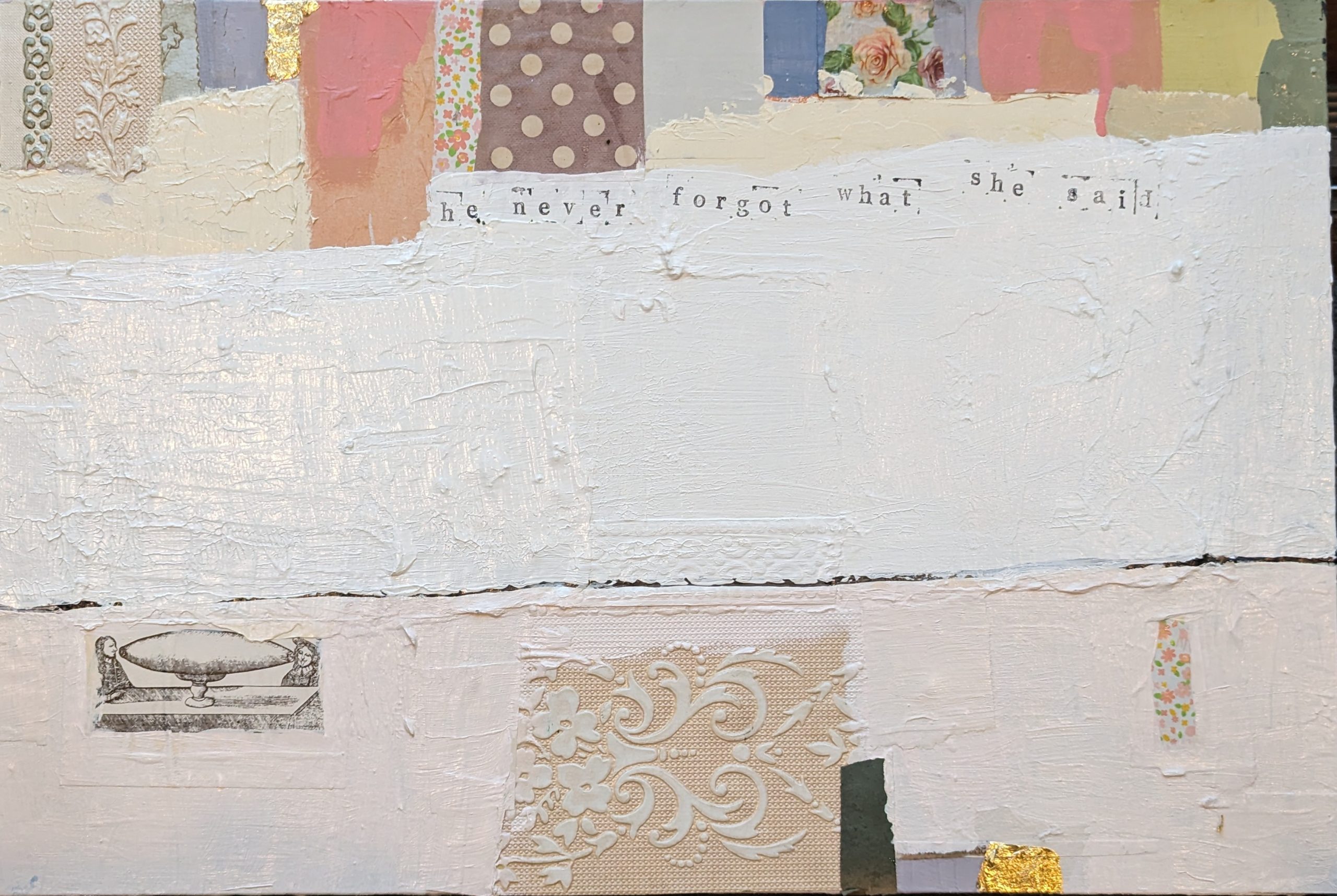 Forgot                    $650
mixed media on board     29.5 x 44cm
2023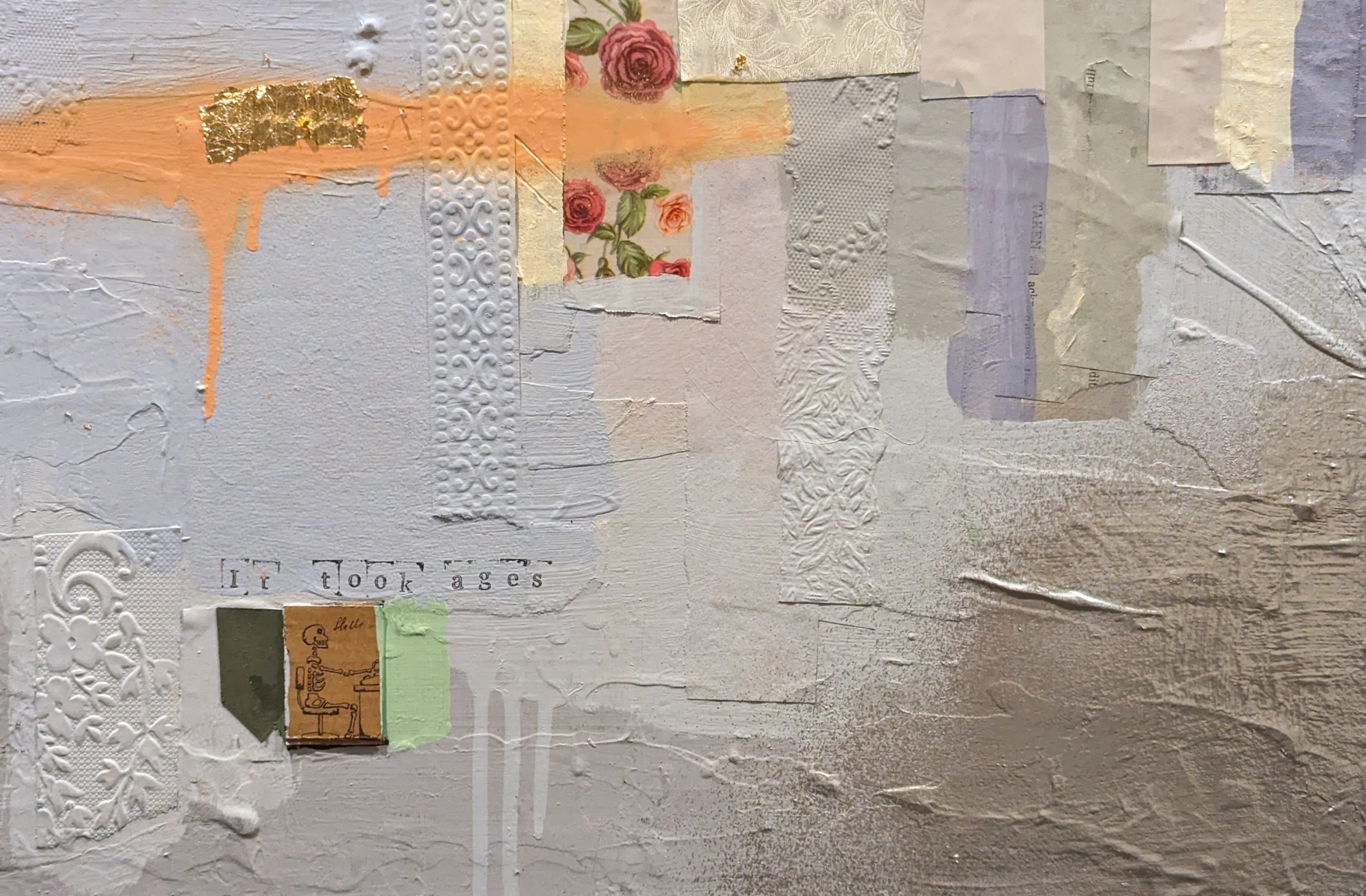 Ages                    $650
mixed media on board     29.5 x 44cm
2023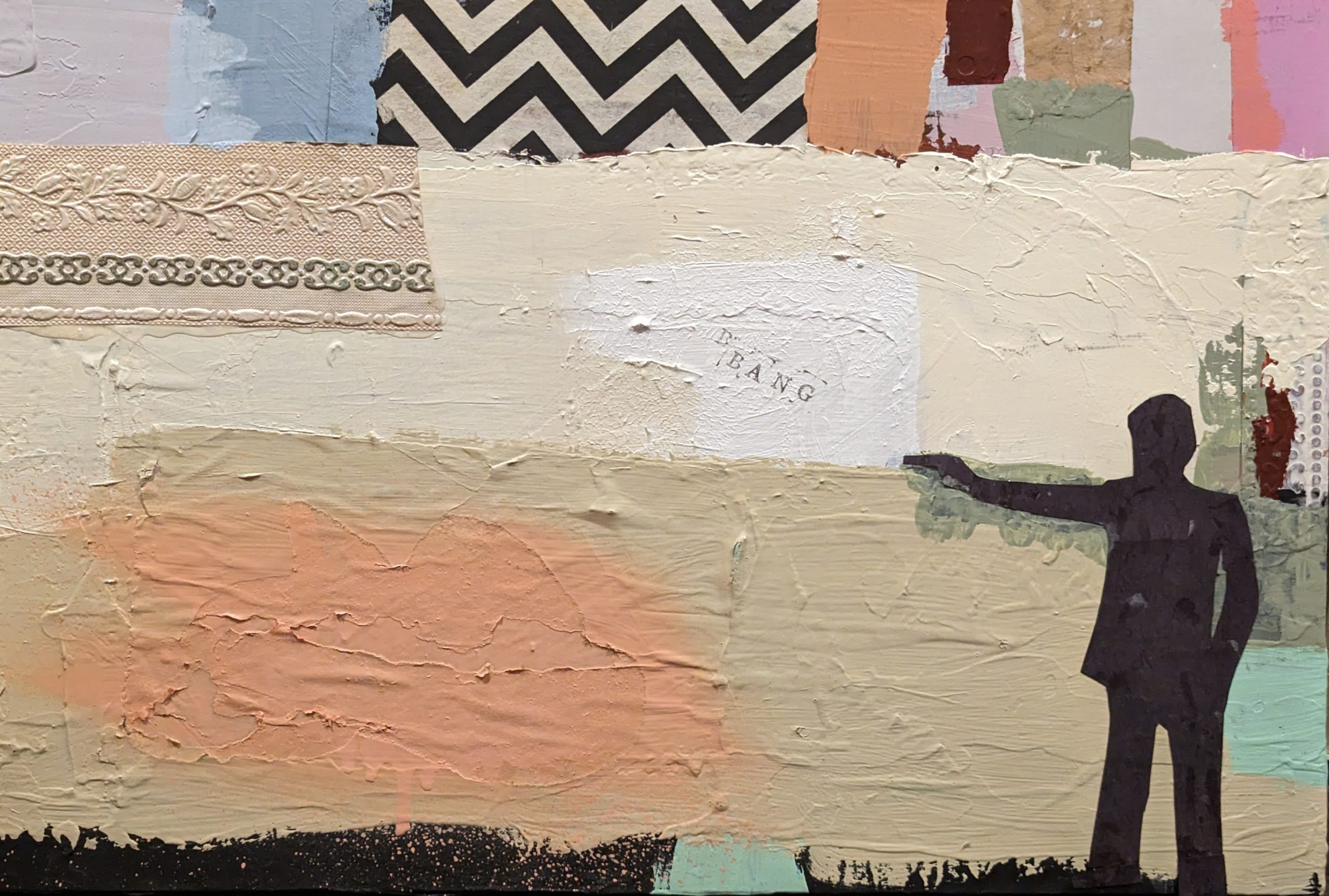 Bang                    $650
mixed media on board     29.5 x 44cm
2023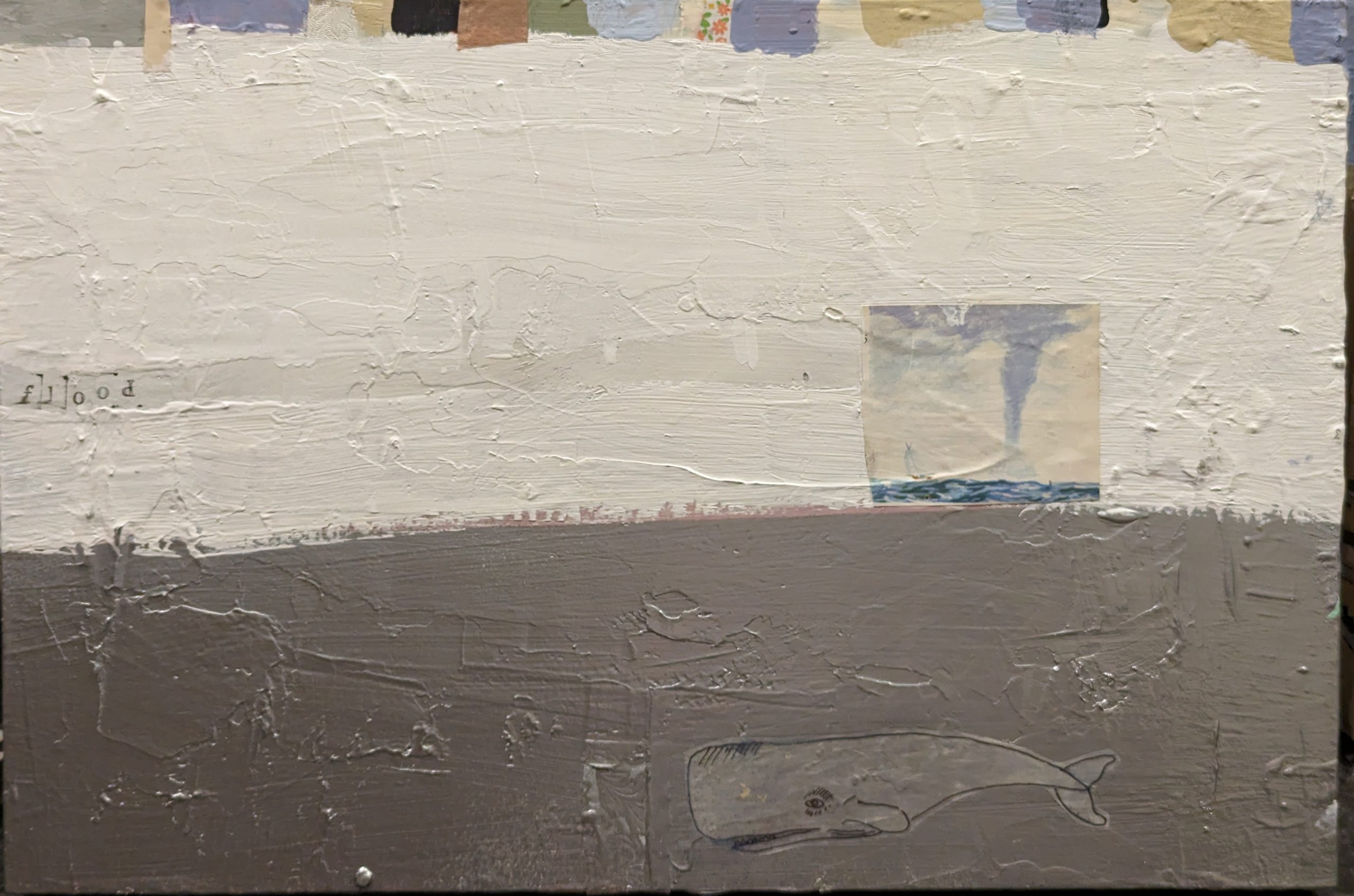 Flood                    $650
mixed media on board     29.5 x 44cm
2023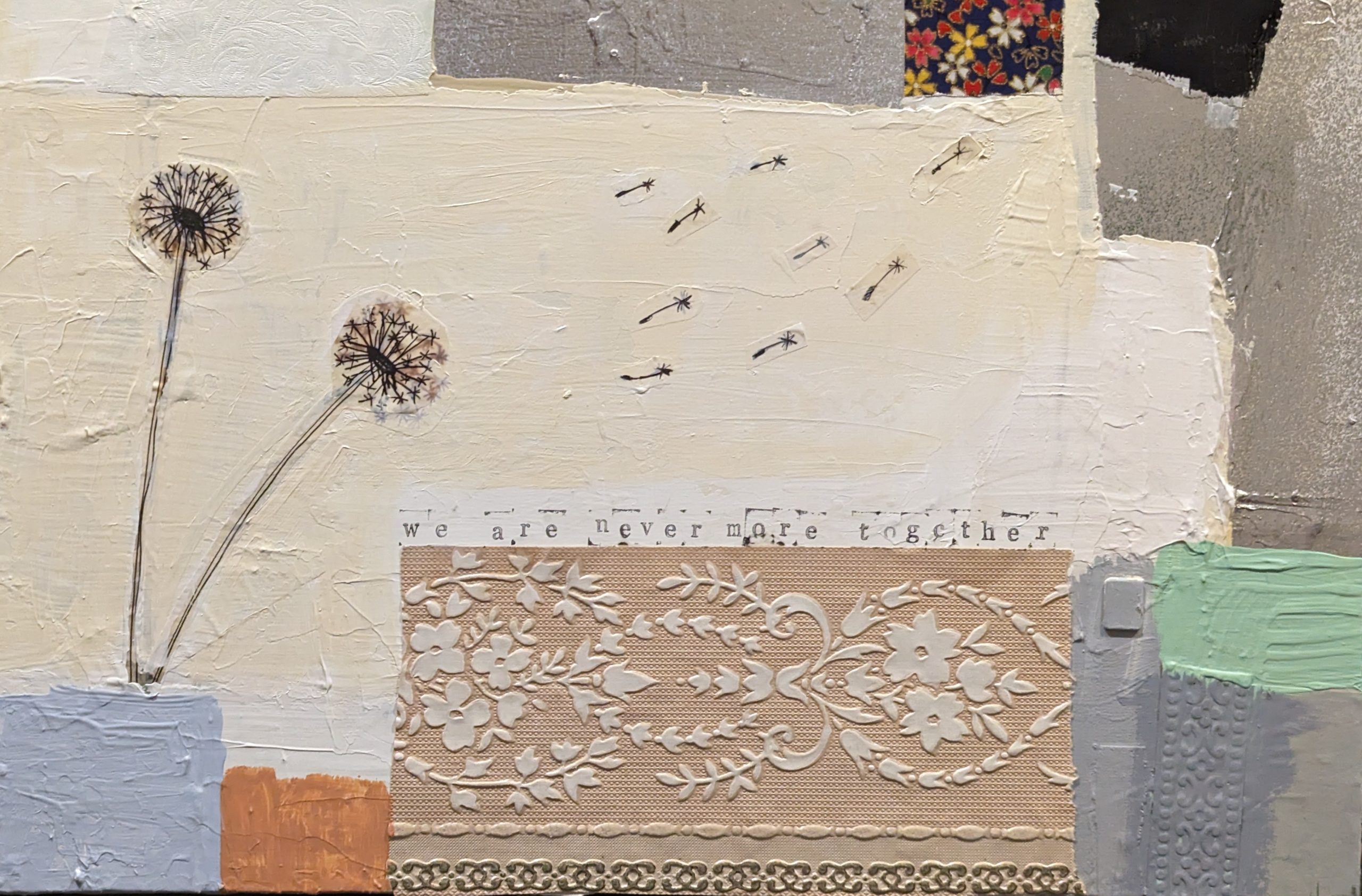 Together                    $650
mixed media on board     29.5 x 44cm
2023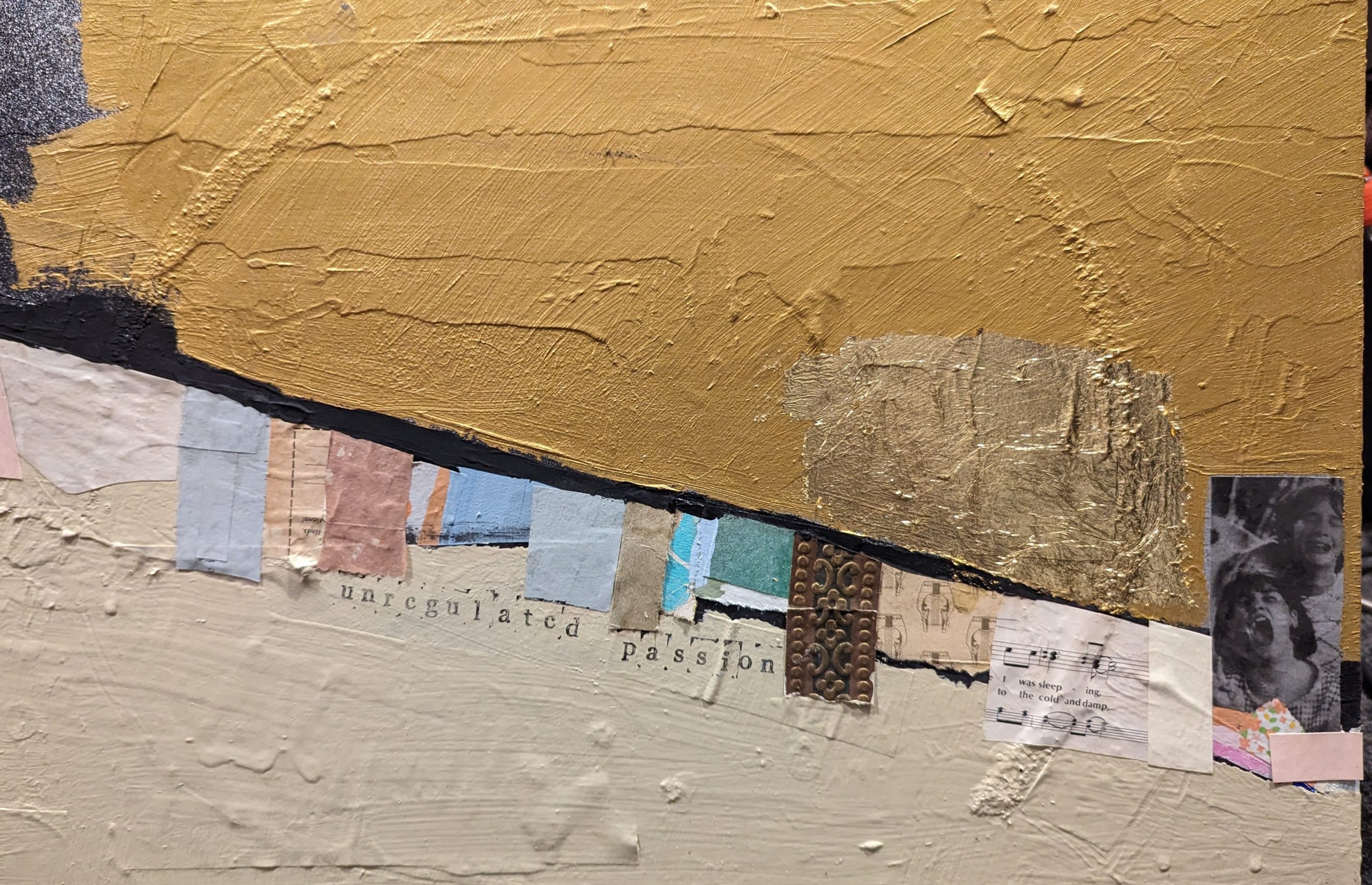 Unregulated Passion                    $650
mixed media on board     29.5 x 44cm
2023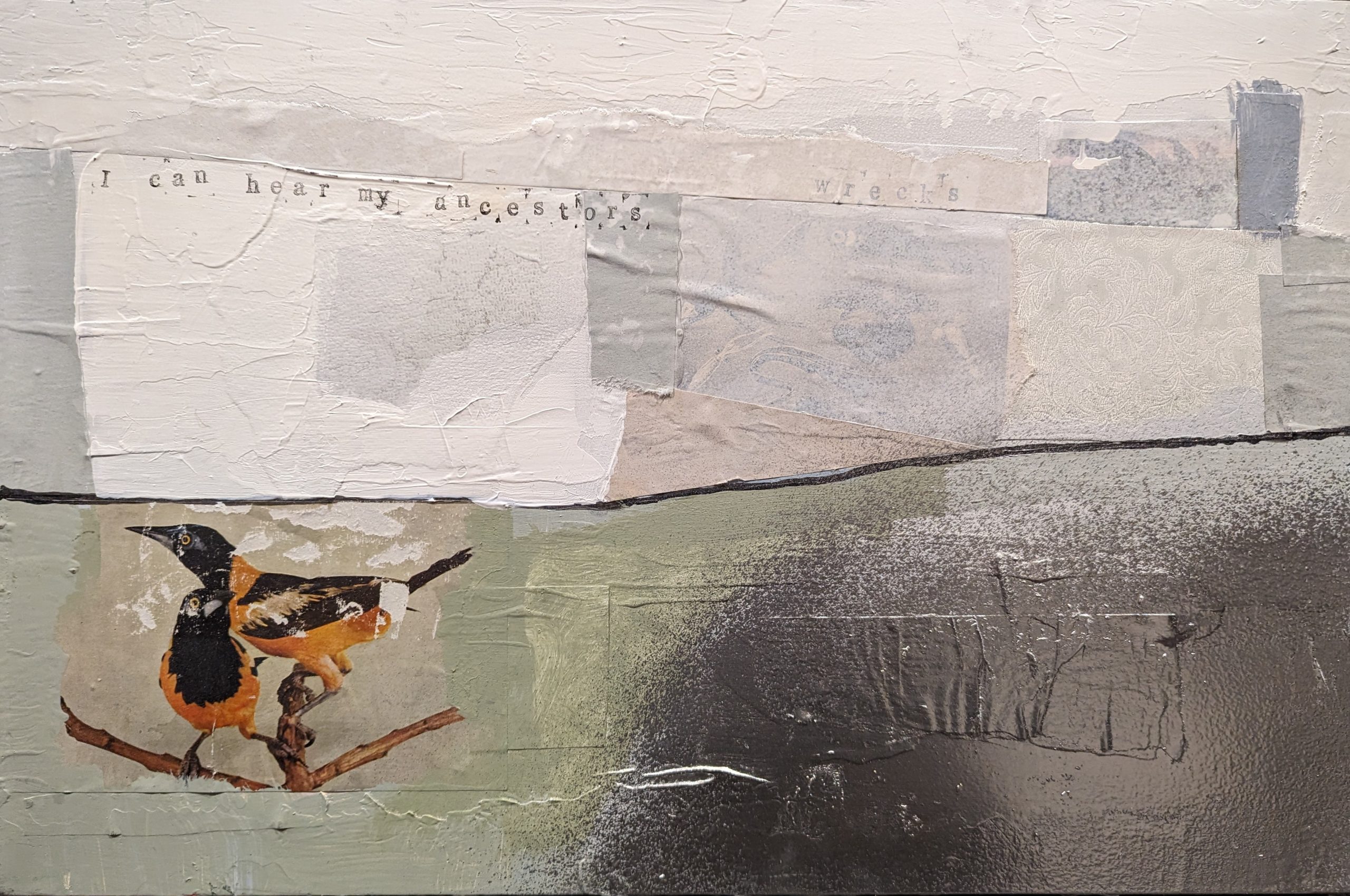 Extinction                    $650
mixed media on board     29.5 x 44cm
2023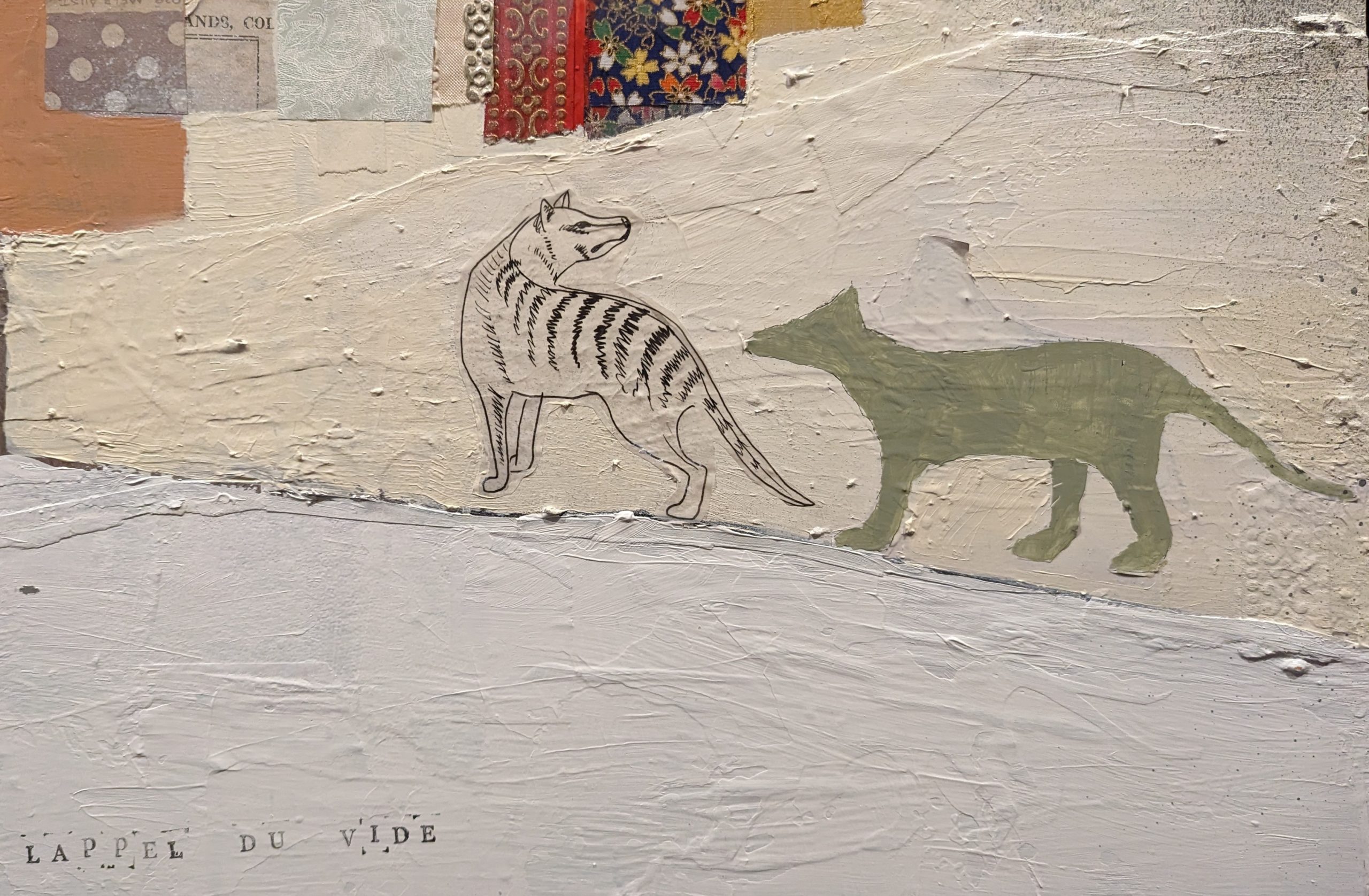 Lappel Du Vide                    $650
mixed media on board     29.5 x 44cm
2023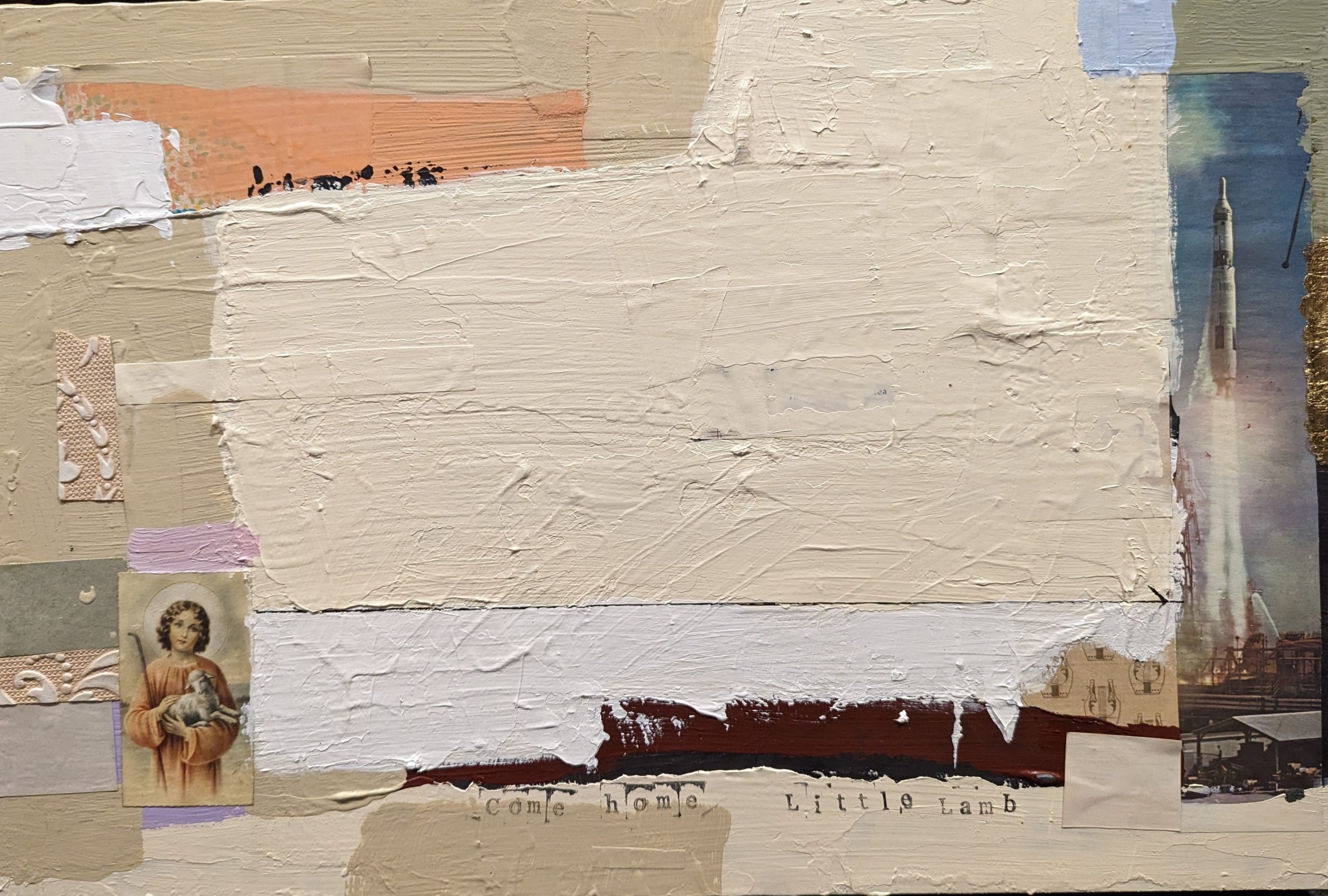 Little Lamb                    $650
mixed media on board     29.5 x 44cm
2023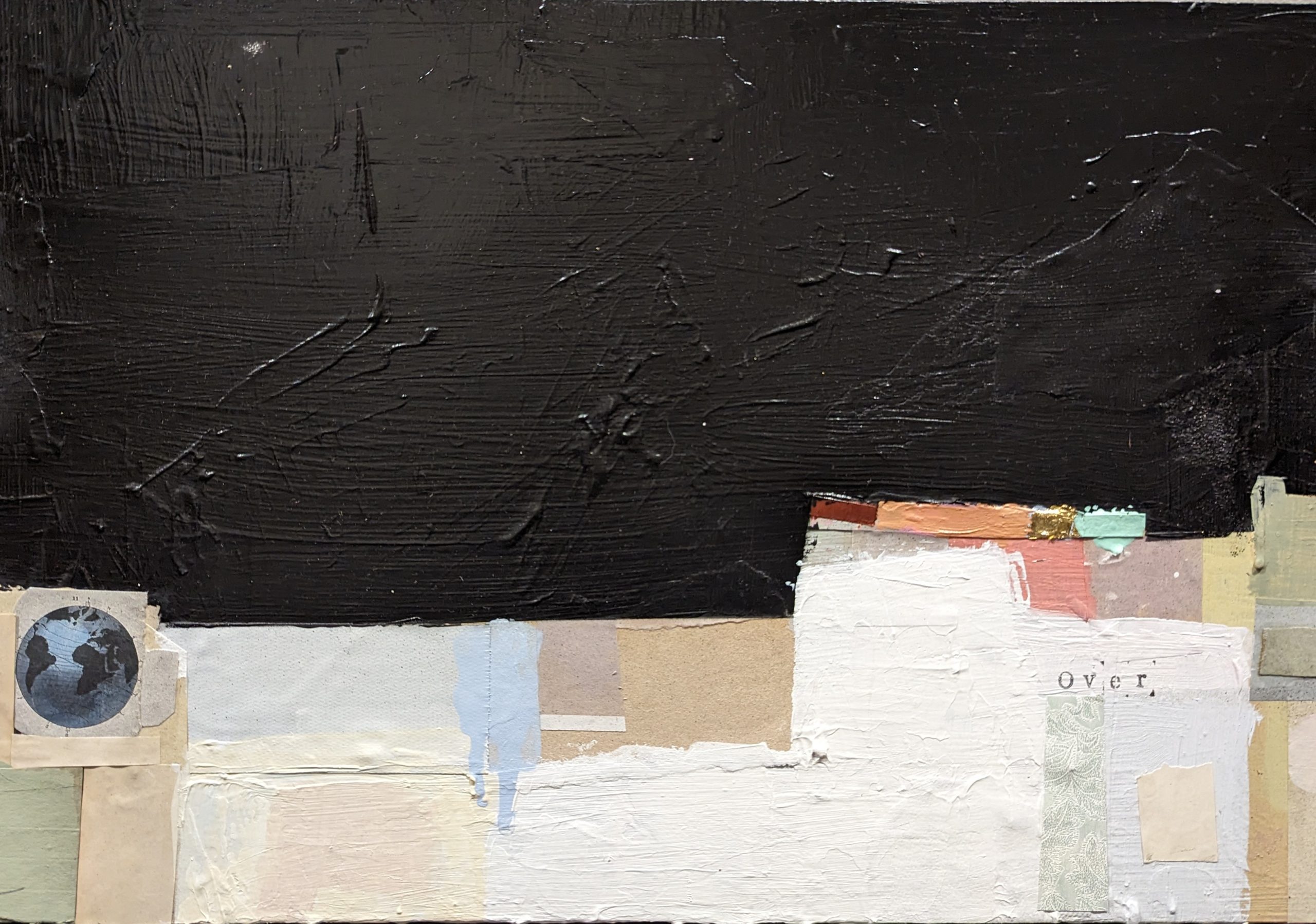 Over (The World)                    $650
mixed media on board     29.5 x 44cm
2023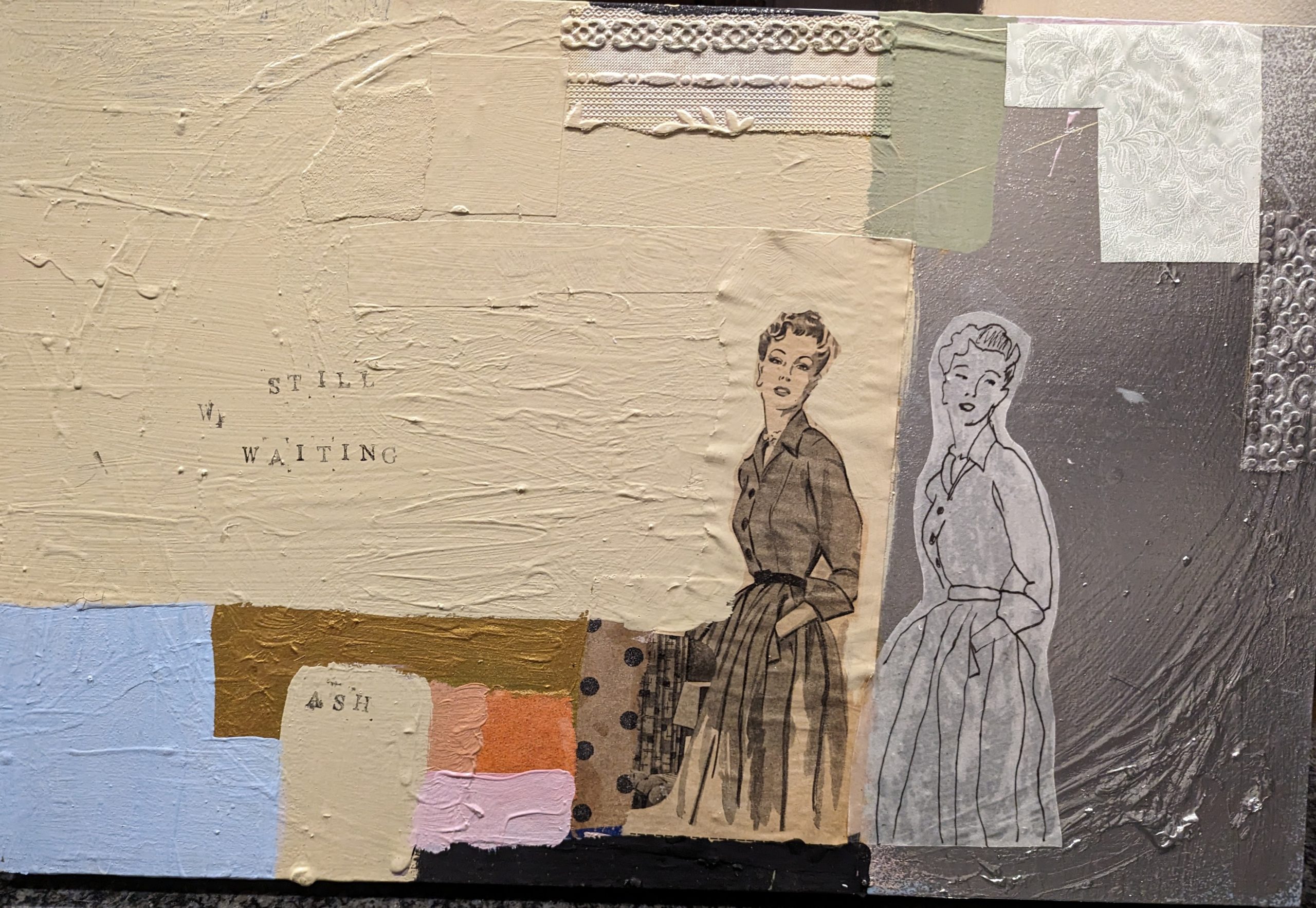 Still Waiting                    $650
mixed media on board     29.5 x 44cm
2023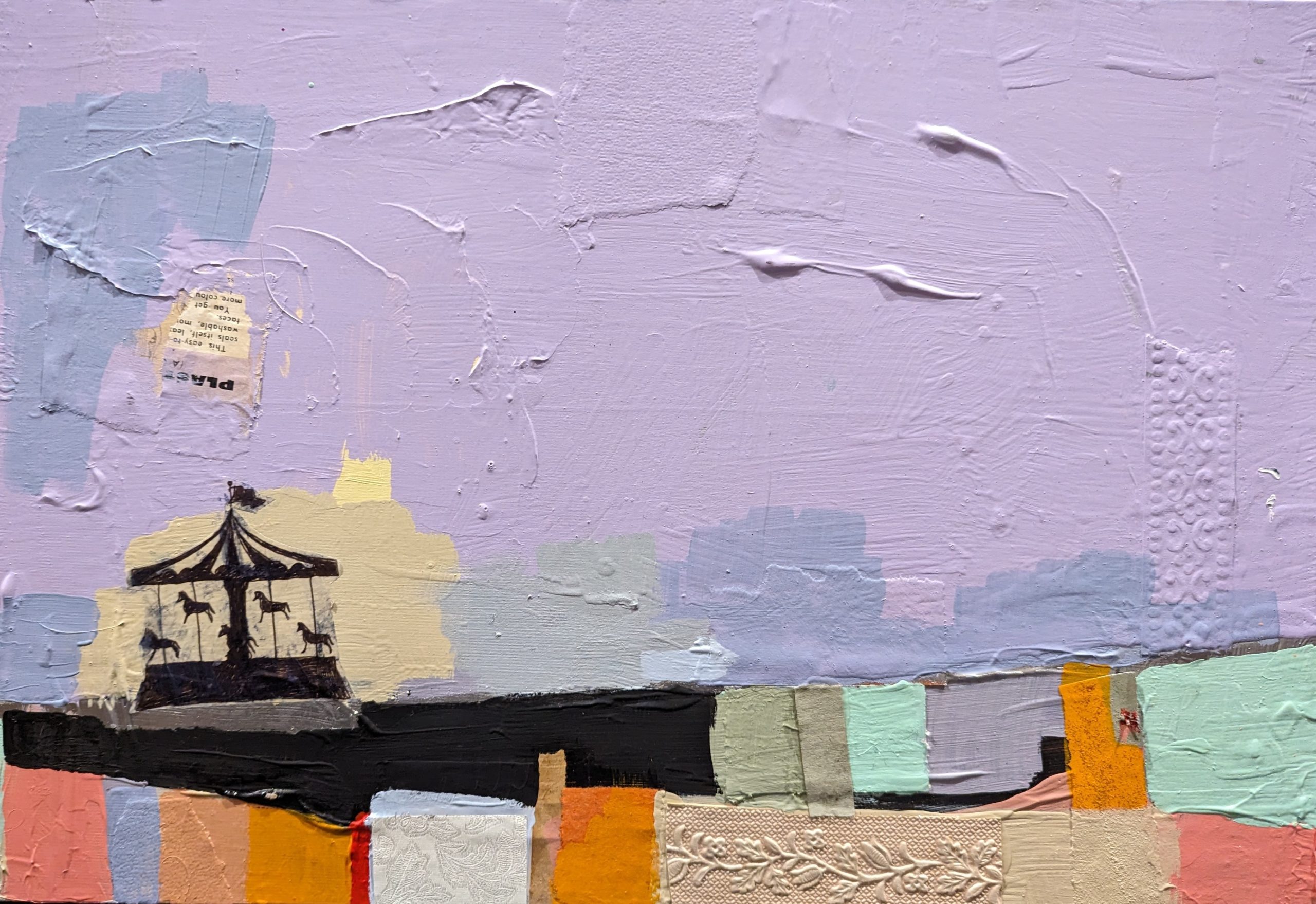 Carousel                    $650
mixed media on board     29.5 x 44cm
2023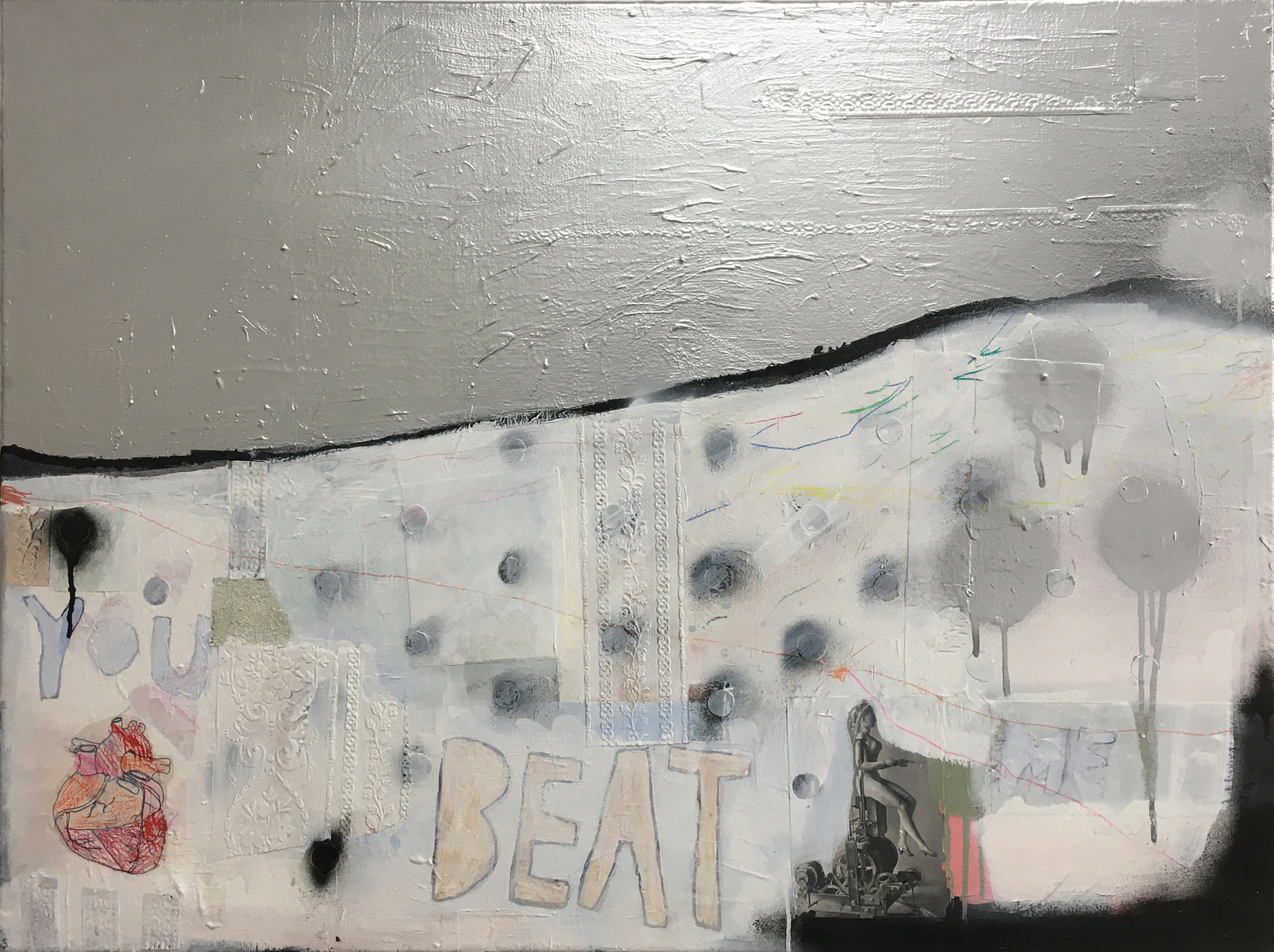 You Beat Me                    $3, 000
mixed media on canvas     76 x 101cm
2023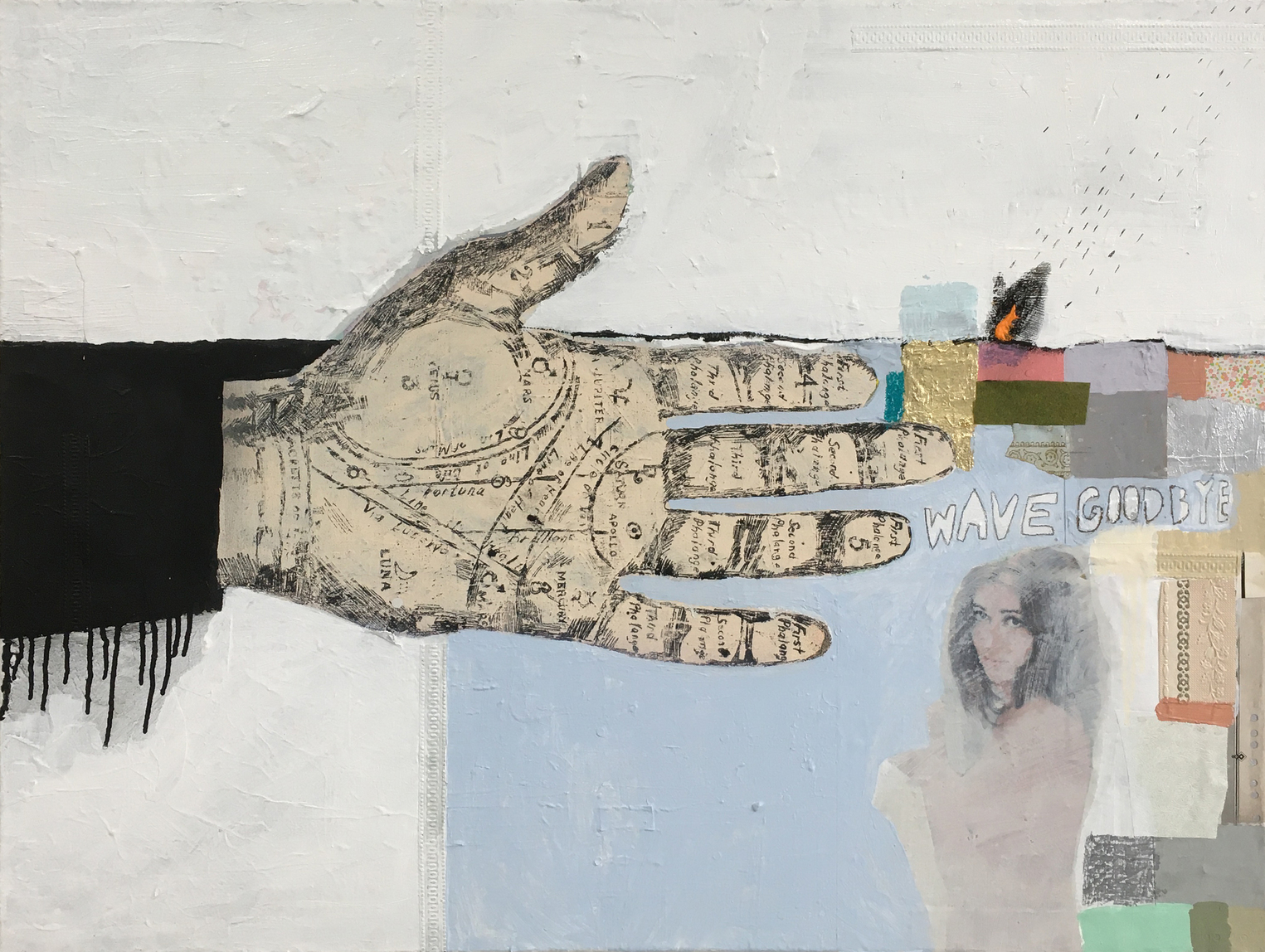 Wave Goodbye                    $3, 000
mixed media on canvas     76 x 101cm
2023