---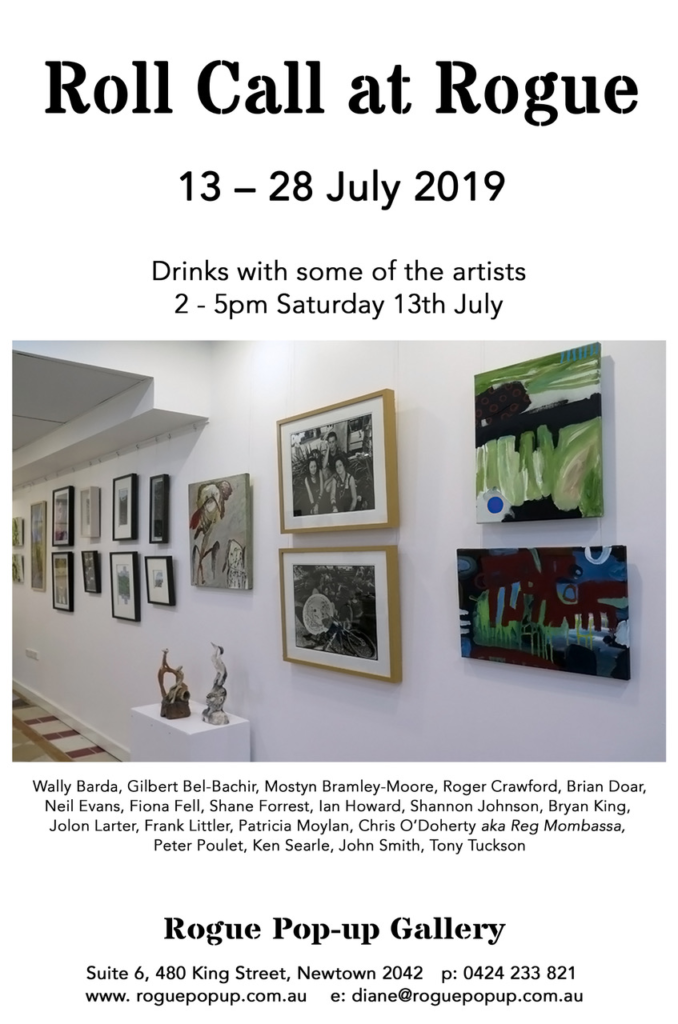 Rogue Pop-up Gallery is taking a Roll Call at Rogue in this new – only the second – exhibition on King Street, Newtown.
The exhibition is exciting and diverse, introducing the nineteen artists in Rogue Pop-up Gallery. Ian Howard is exhibiting one of his mixed media works Monument to civil society, Ken Searle has beautiful watercolour as well as pencil on paper works, Frank Littler with his well known glowing palette of intriguing finds in the world, Shane Forrest with his recycled paper/cardboard works, Gilbert Bel-Bachir with 2 B/W handprinted vintage prints and Tony Tuckson with 2 small figurative works and an abstract work on paper. 
These are just a few of what is in store in this new exhibition and is just a very small showing of the artists' oeuvre.  Keep in touch for further exhibitions to fully appreciate these artists works.

 Diane Larter is the director of the gallery – learning her trade from 20 years with Watters Gallery in Darlinghurst.