---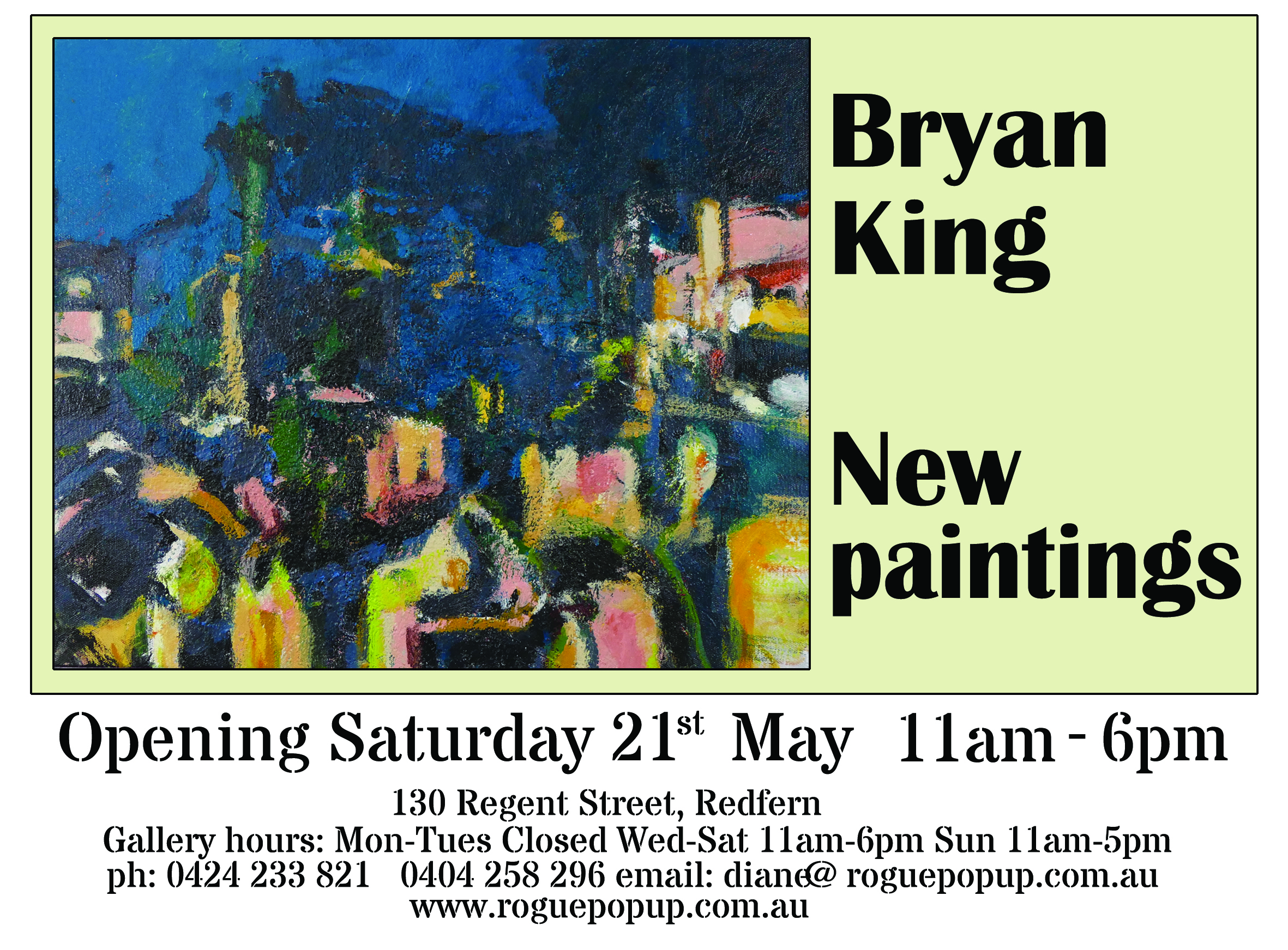 I first came across the work of Bryan King around 2007 at Legge Gallery then situated across the road from Rogue Gallery where he now exhibits. The mark-making, the imagery, the colours and texture obviously affected me and then, on seeing a show of his paintings at Watters Gallery in 2013, I started to collect his work.
Even though I have been collecting multiple works by a small and select group of artists over a forty year span it was not until Annie and I were in Paris in 2016 that I fully realized that sometimes collecting a large body of work by a single artist can add many layers of meaning to each and every painting.
I had spent several sessions at the Musée de l'Orangerie and viewed the inspired paintings of the Russian émigré Chaïm Soutine that had once been part of the collection of the Parisian art dealer Paul Guillaume and each work seemed to grow in power and in a lyrical way when seen side by side on each visit. A story formed in my imagination as I viewed these paintings. I was drawn into Soutine's world.
On returning to Australia I saw some of Bryan's new and truly powerful works – figures who seem to have been in tortuous times and still they sang with a strong song even if pitched a little lower than the wondrous landscapes full of joie de vivre in several of his previous exhibitions. This body of work, shown at Watters Gallery in 2018, brought a rawness to the canvas, displayed a rawness of the soul and surely it took great courage to paint such images and to put them 'out there'. I loved them.
Bryan had a solo show at Rogue Gallery in 2020 and here and in a few group shows over the last few years his work seems to be inhabiting a dense and beautiful visual world – landscapes both with and without people and urban figurative works that all draw the viewer into a world of intrigue and contemplation. More and more I was being drawn into the imagination of Bryan King's painterly world.
Now in this current show Bryan has taken a new turn with colour and, in some paintings, its use is more structural than I previously perceived whilst continuing to mine a rich vein of storytelling. So often his paintings seem inward-looking, Voices and the brilliantly chaotic Backyard come to mind, but Bryan sometimes throws in a bit of whimsy such as PrePaid Funeral – are these figures mourners, attendants, or even possibly not at the funeral?  Delicious stuff.
Most importantly for me this is art to live with, to see each day, and yet again I will add to my Bryan King collection and let a new painting weave its magic and build on the many layers of this artist's work.
Alan Holley
Composer and art collector whose works have been performed by the Sydney Symphony Orchestra and  has been a featured composer across Europe, the USA and Australia and at numerous music festivals and received composer profile concerts in Croatia, Serbia, Albania and Australia. His works are now published by Kookaburra Music and recorded on HAMMERINGS RECORDS.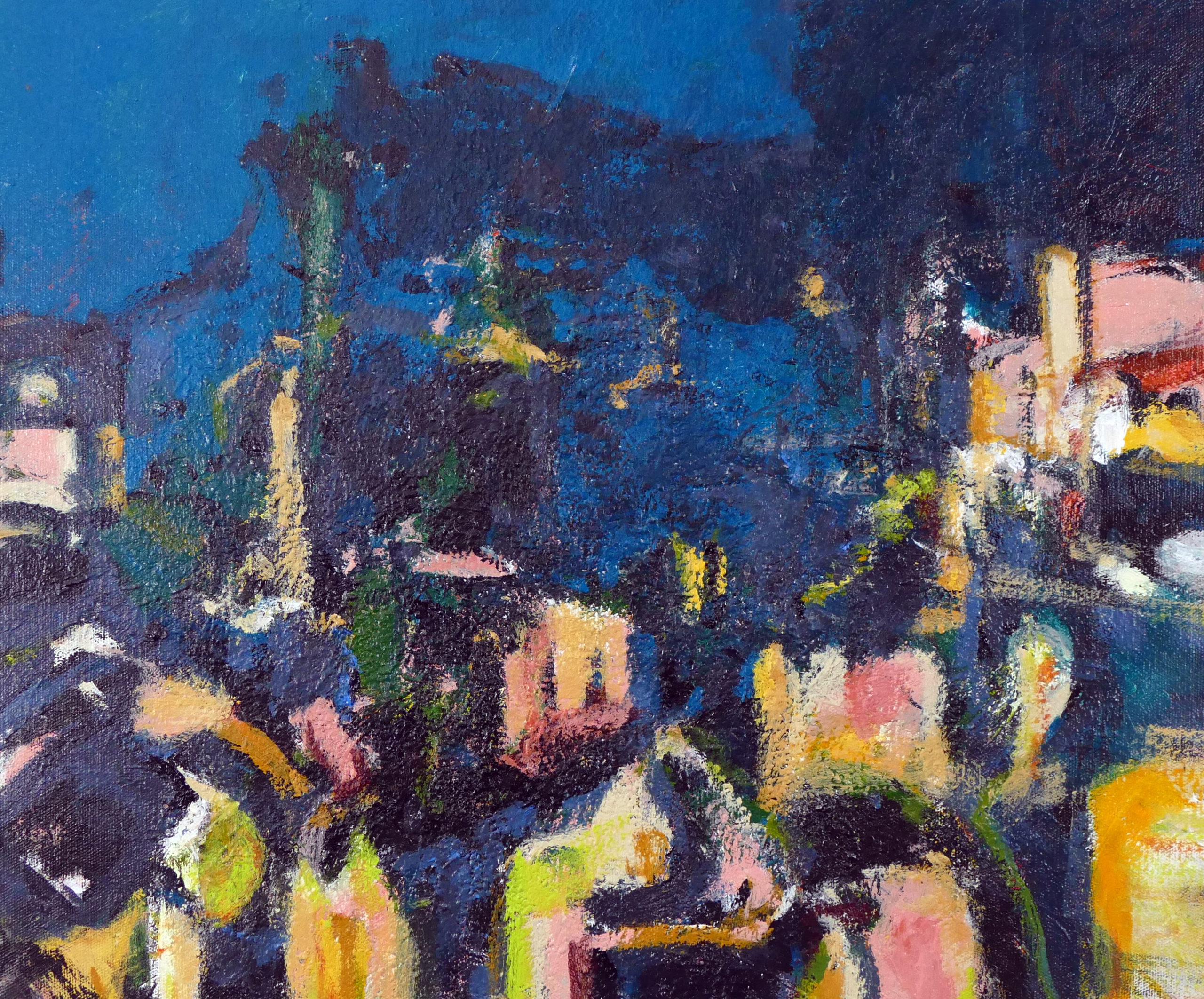 Auburn Evening          SOLD
acrylic on canvas     50 x 61 cm
2022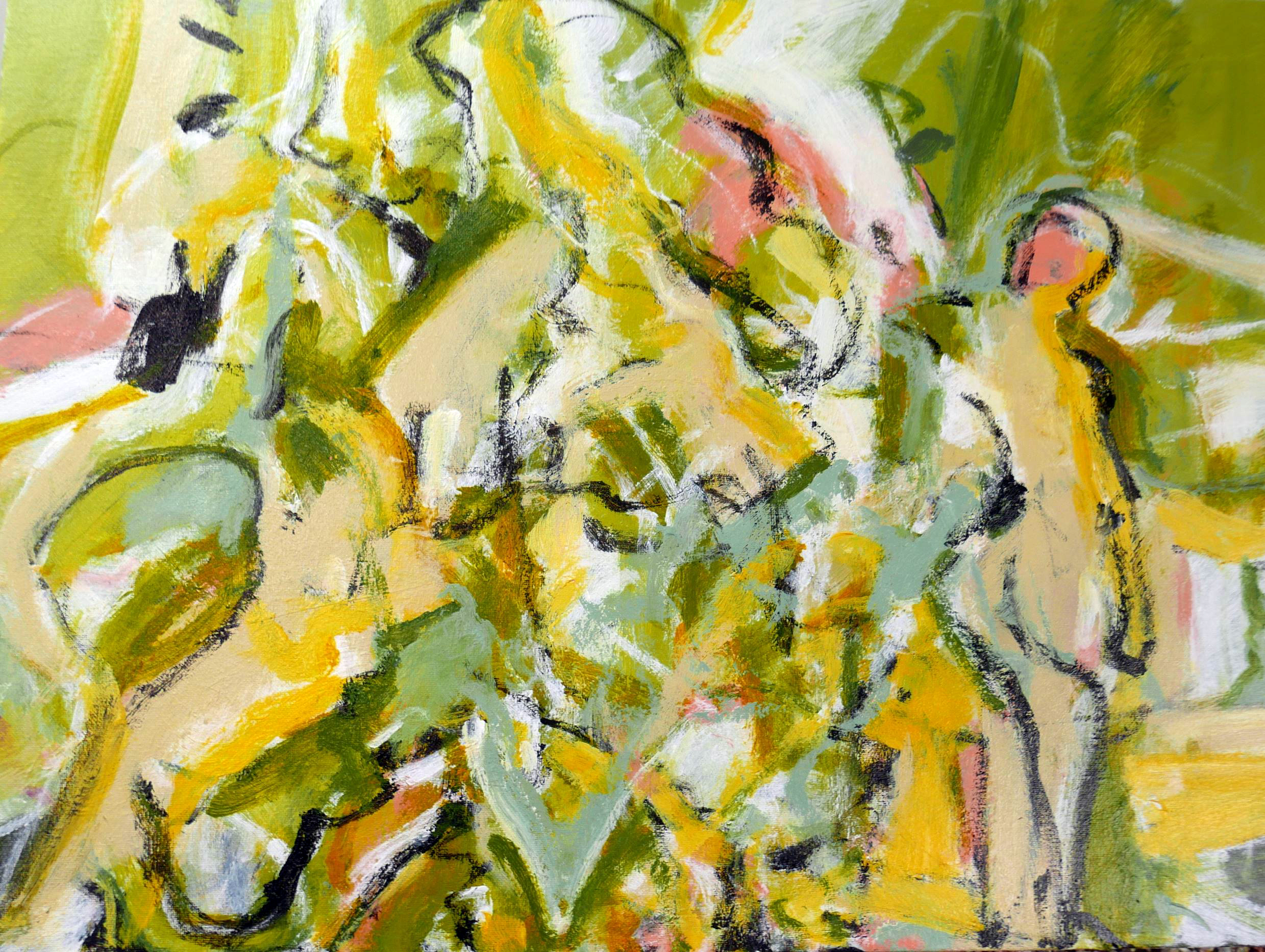 Backyard          $1, 500
acrylic on canvas     45 x 61 cm
2022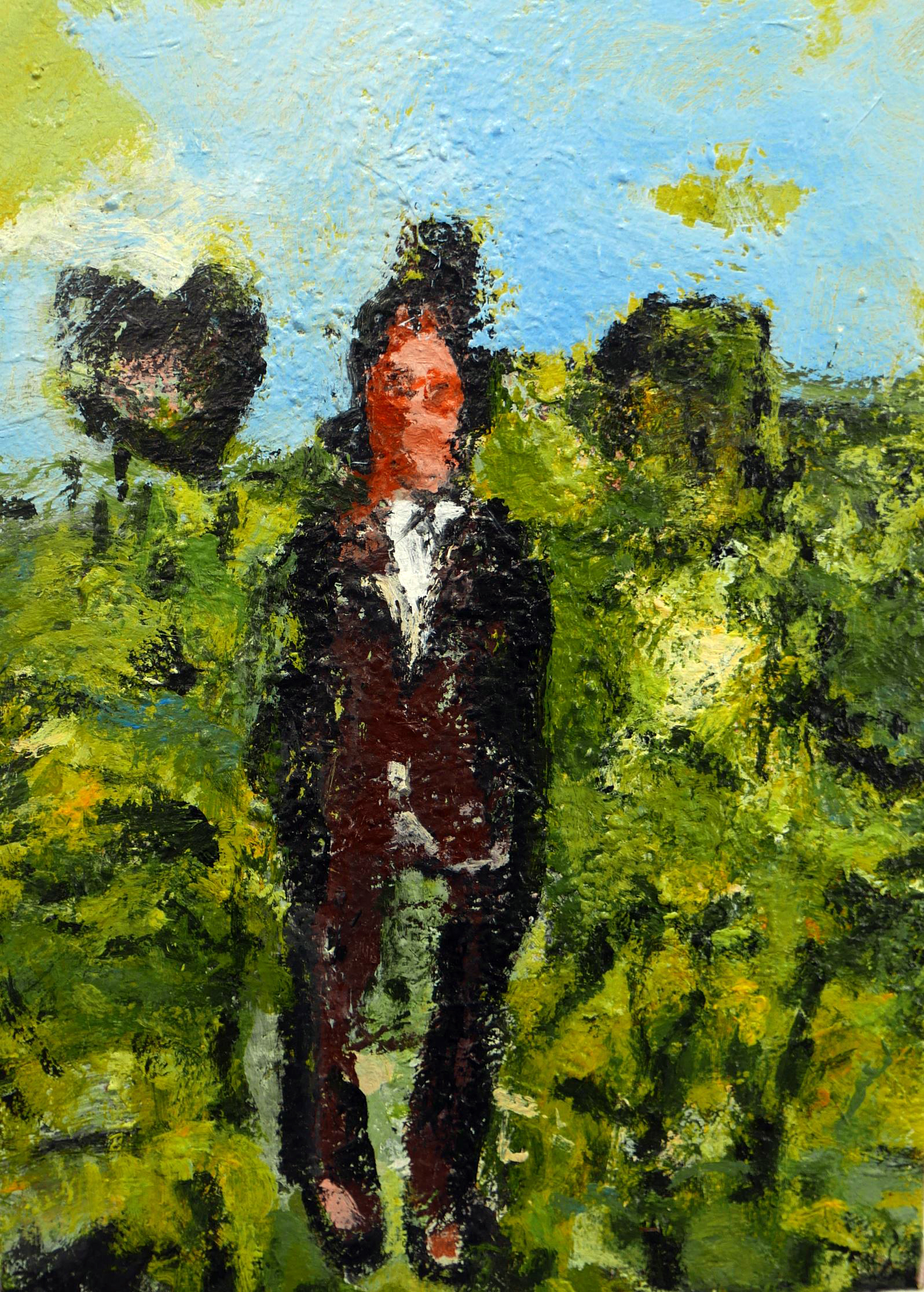 Backyard with figure          SOLD
acrylic on canvas     40 x 30 cm
2017-2022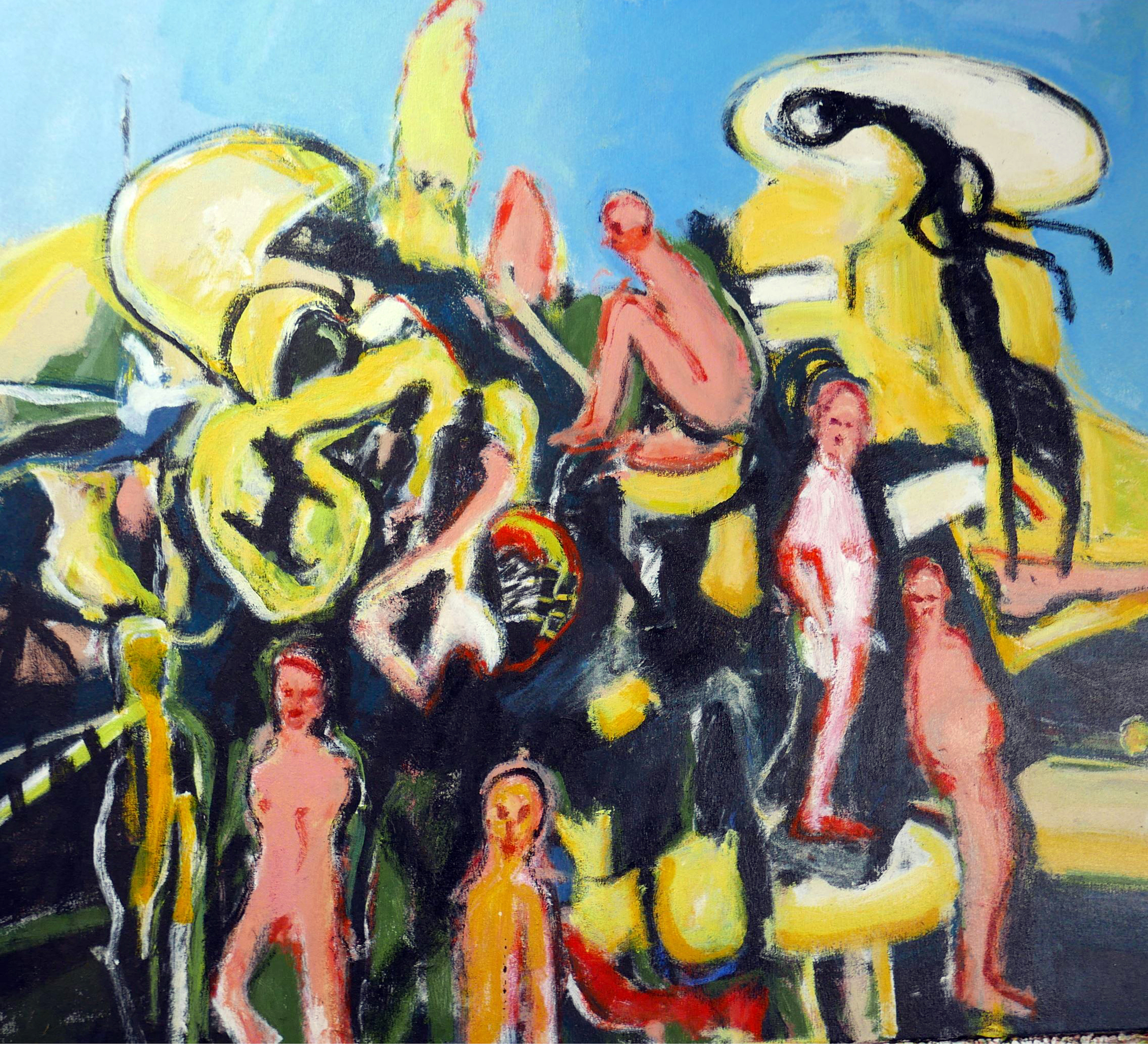 Bardo Park          $3, 000
acrylic on canvas     81 x 91 cm
2022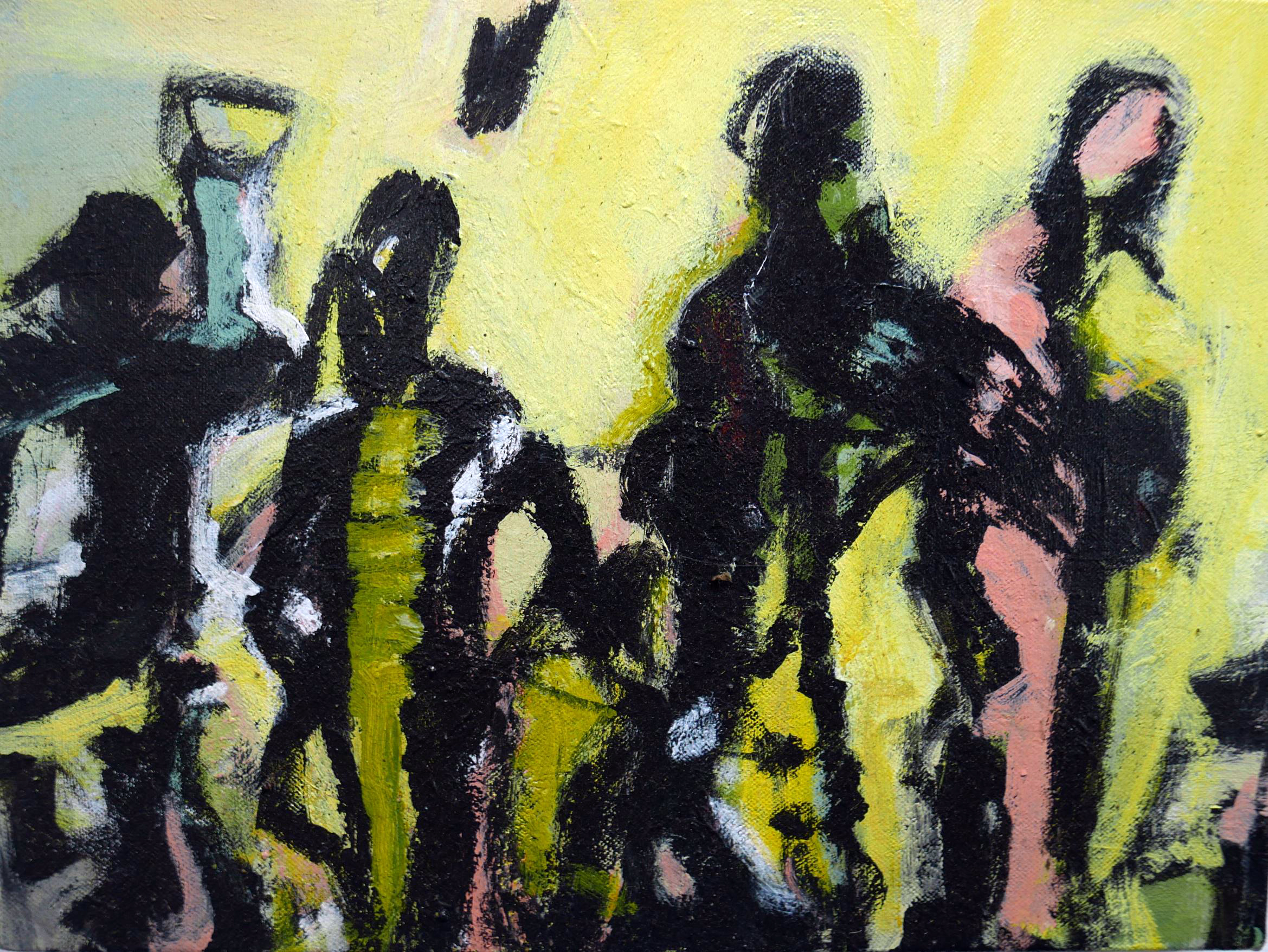 Central station at night          $850
acrylic on canvas     30 x 40 cm
2021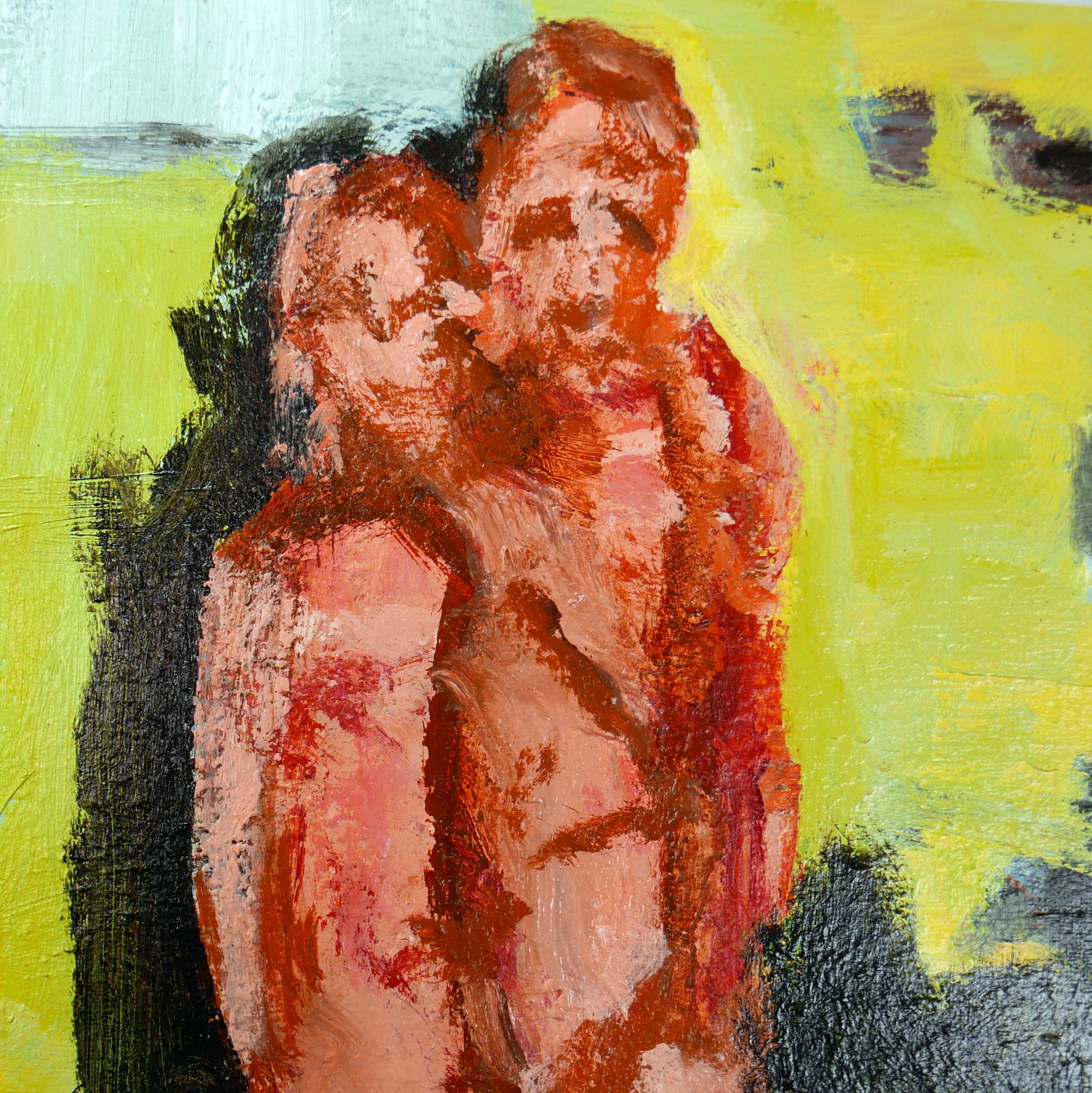 couple          $750
acrylic on canvas     25 x 25 cm
2022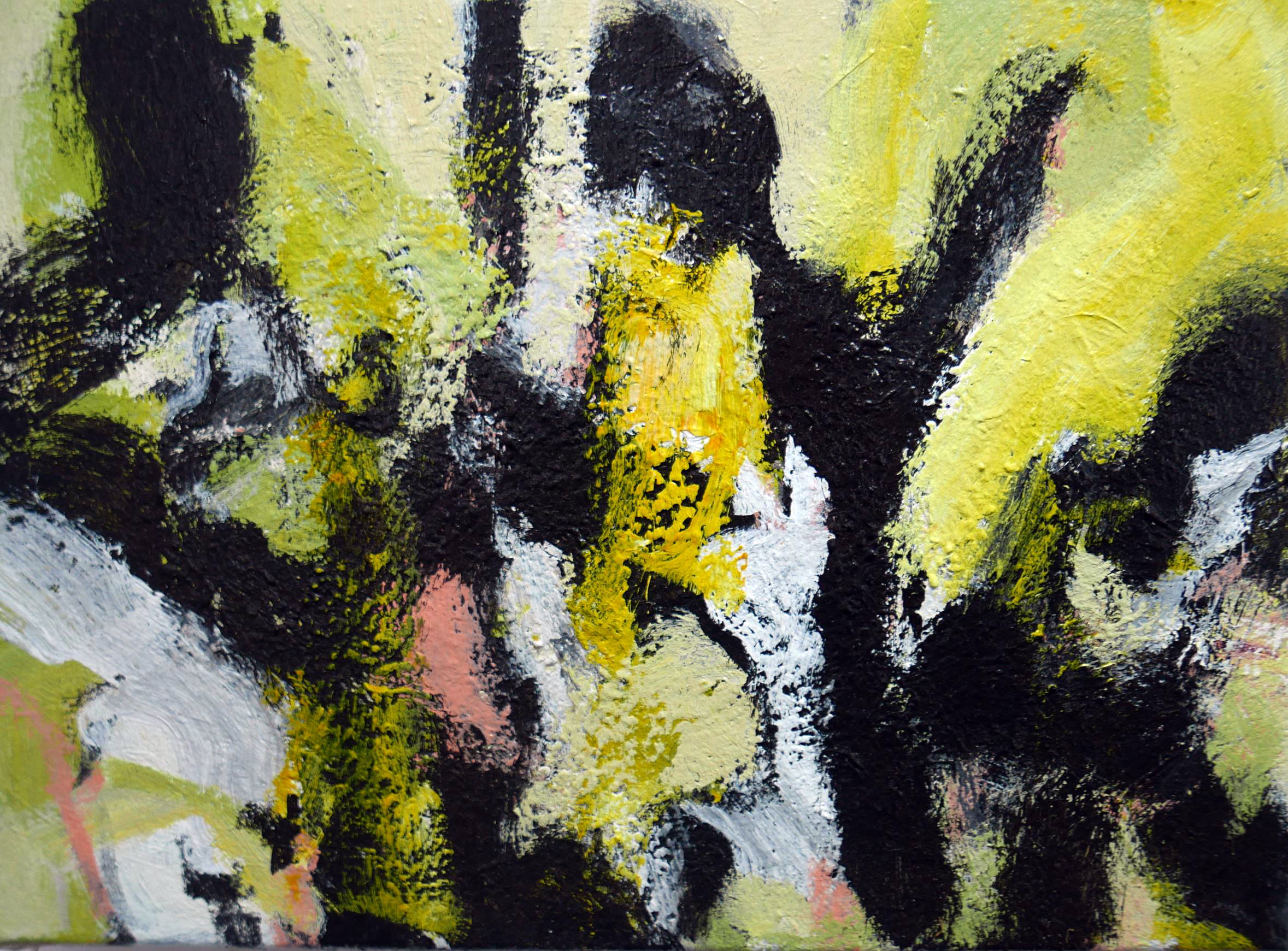 excited figures          SOLD
acrylic on canvas     30 x 40 cm
2021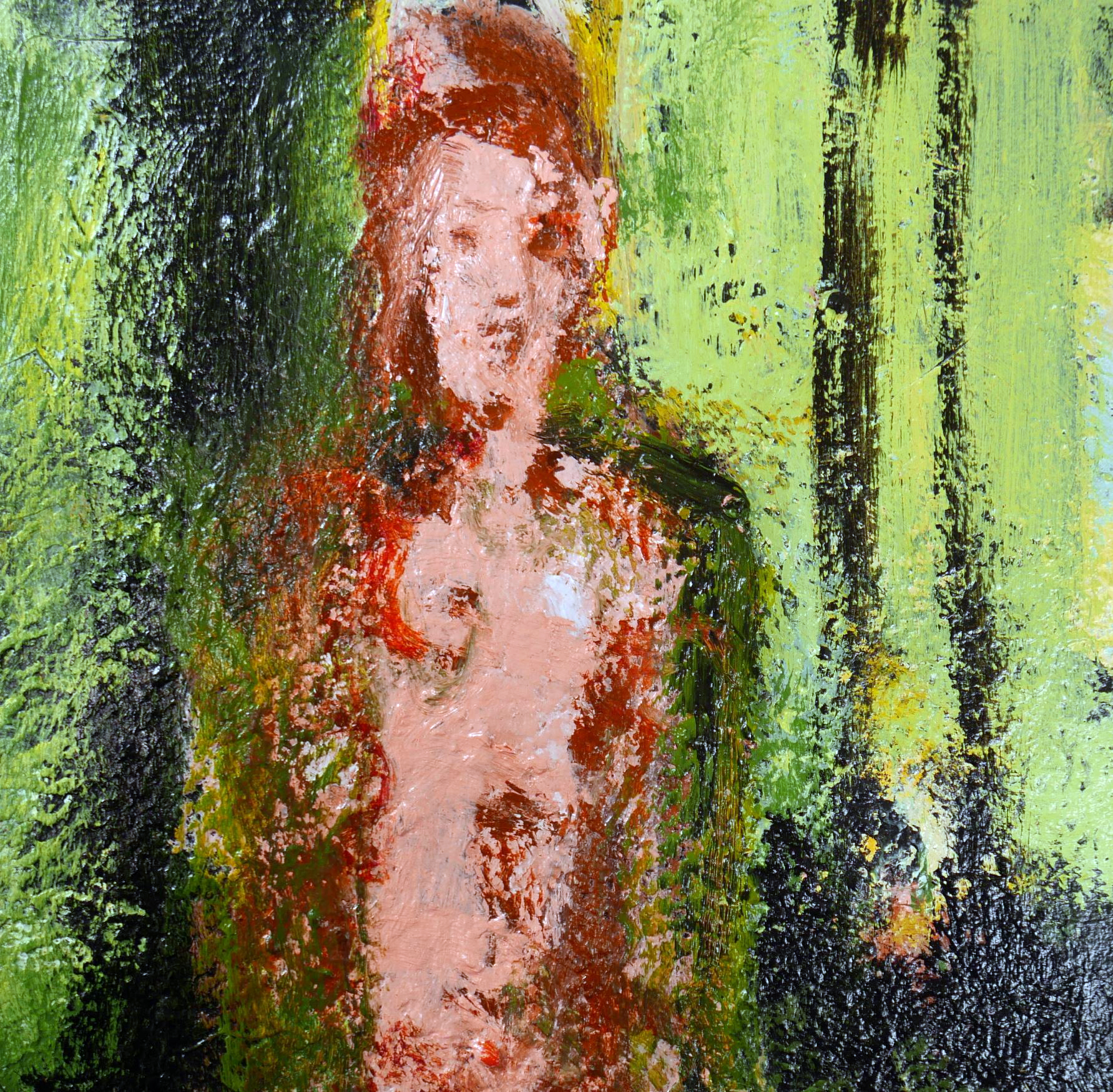 figure on green i          $750
acrylic on canvas     25 x 25 cm
2022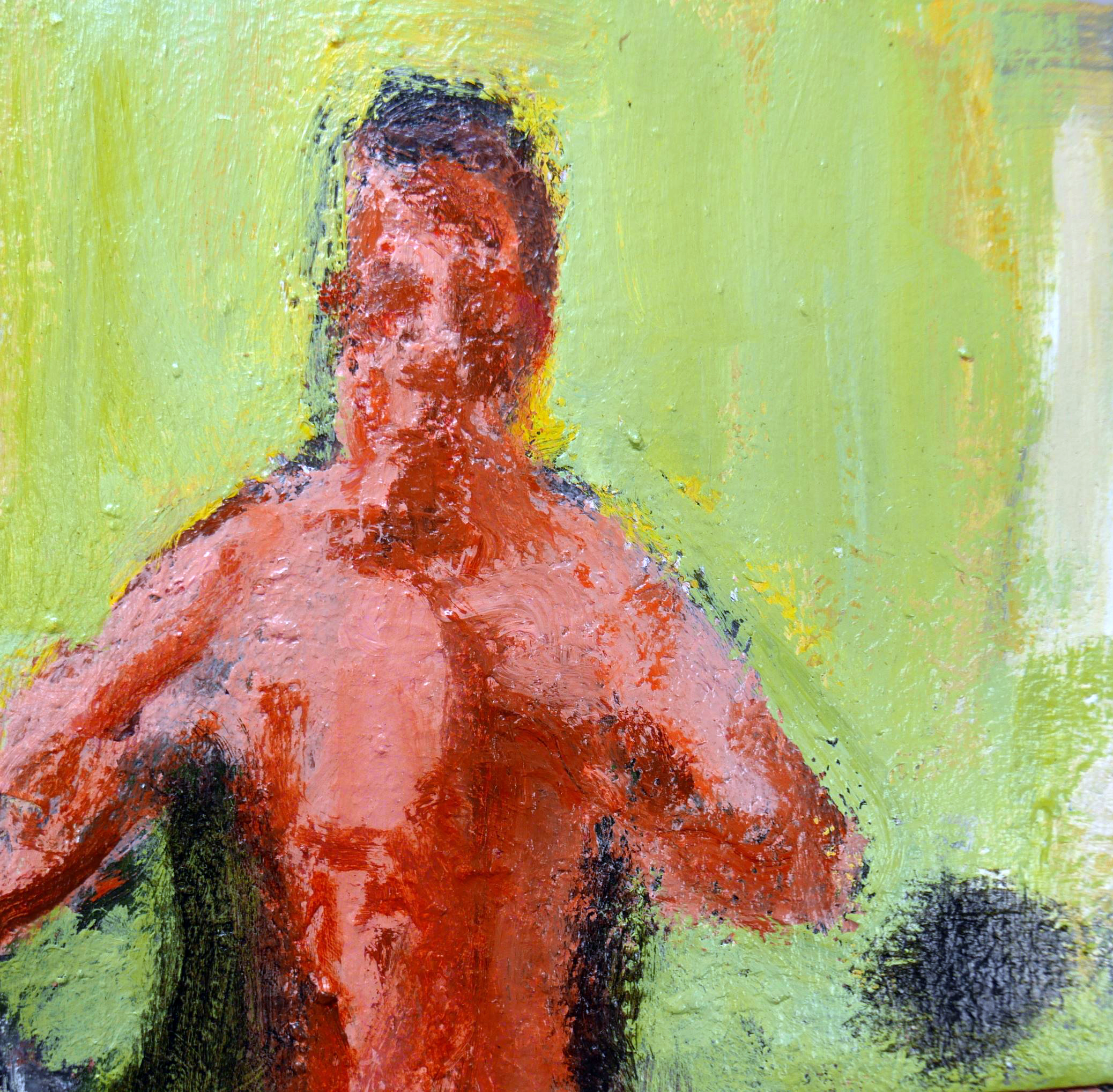 figure on green ii          $750
acrylic on canvas     25 x 25 cm
2022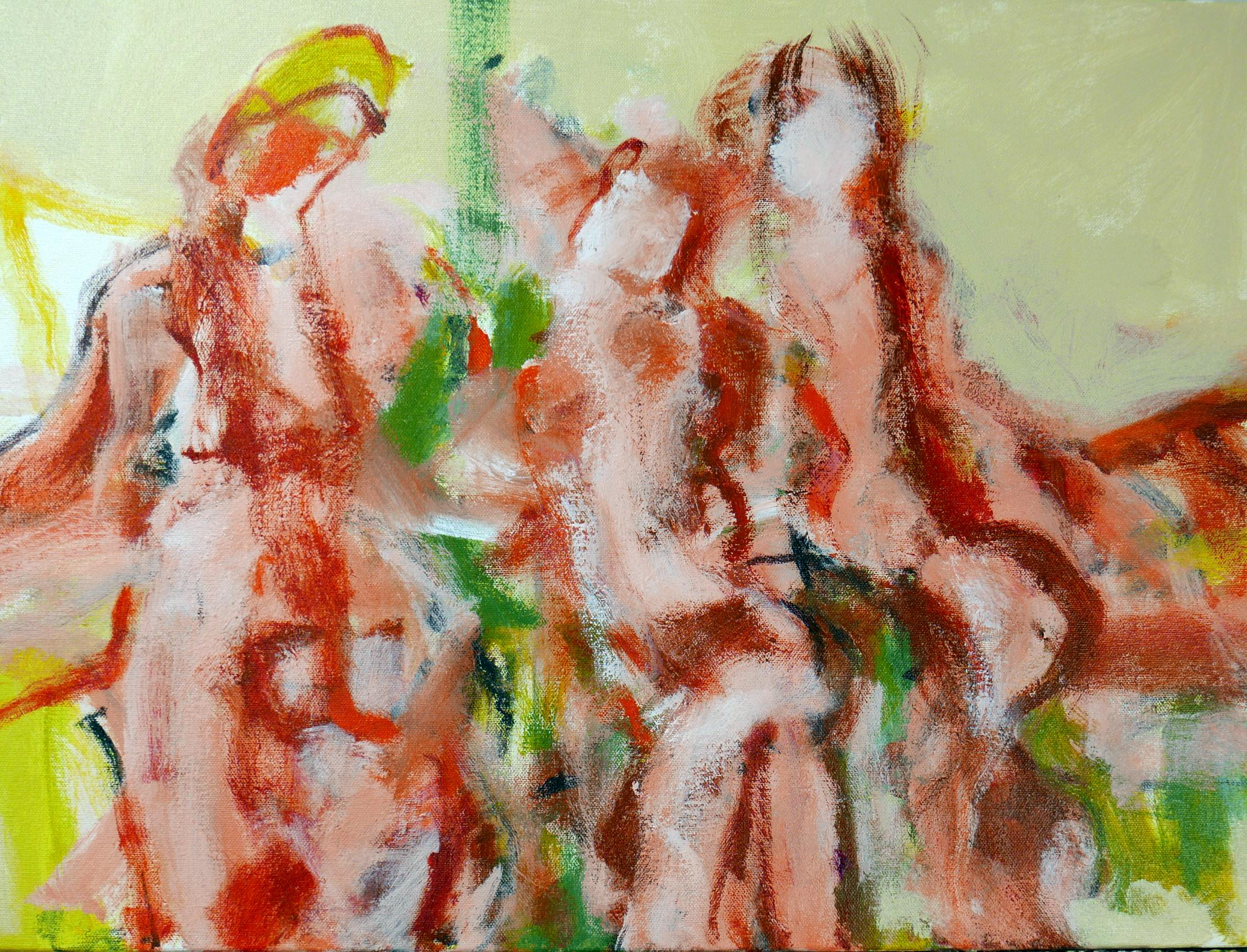 Girls on a train          $1, 500
acrylic on canvas     45 x 61 cm
2022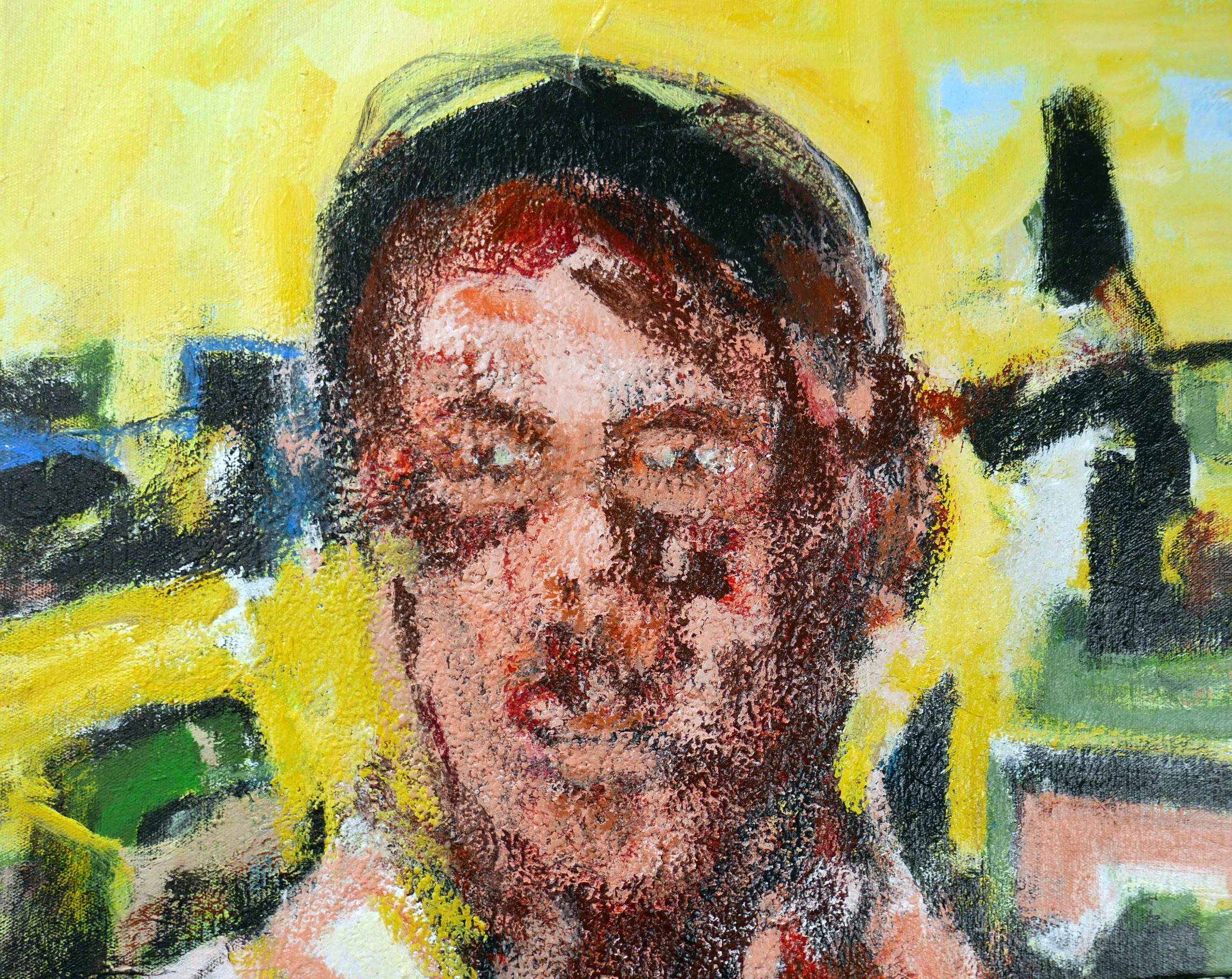 Head          $1, 650
acrylic on canvas     50 x 61 cm
2021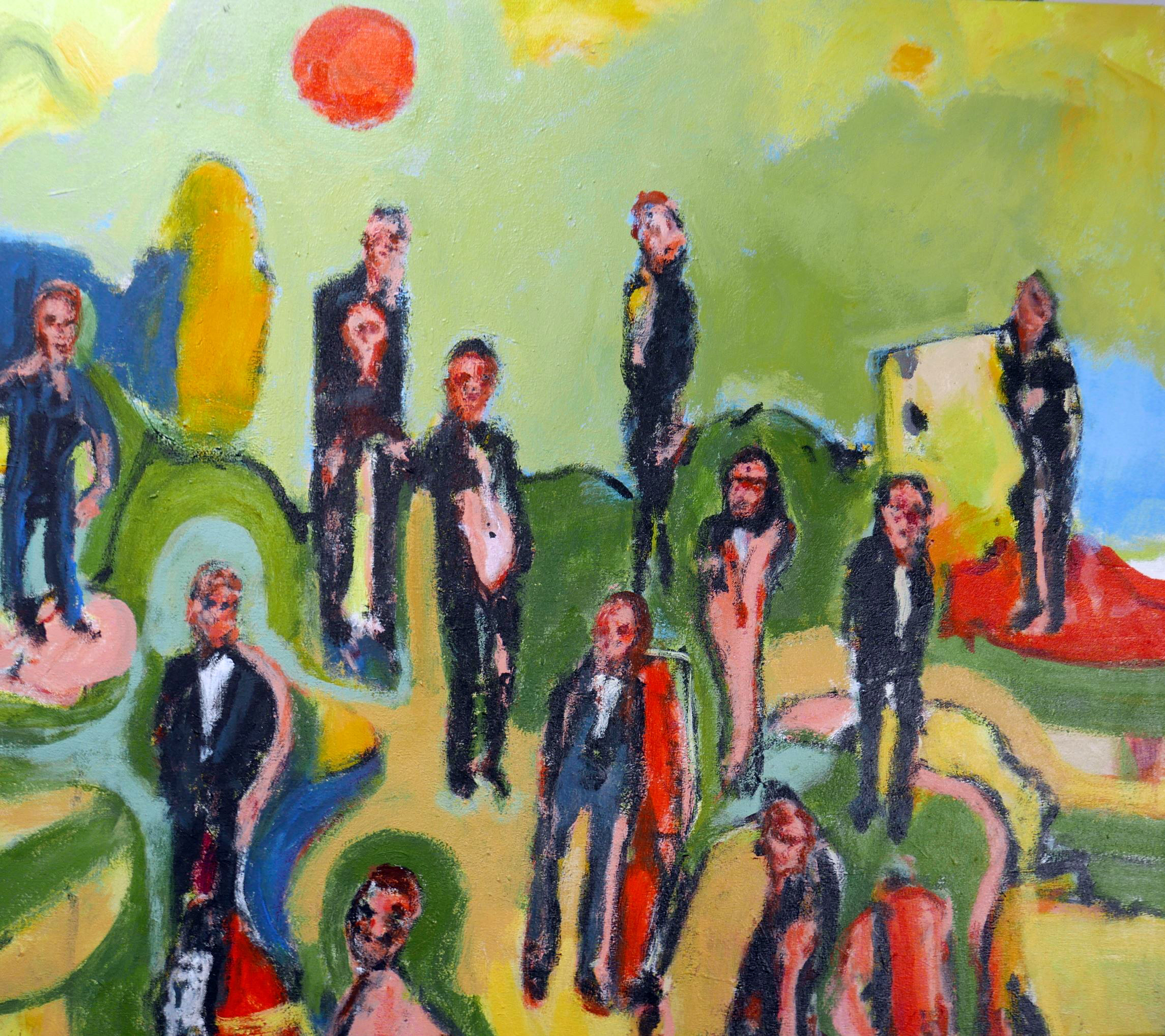 Manic episode          SOLD
acrylic on canvas     81 x 91 cm
2022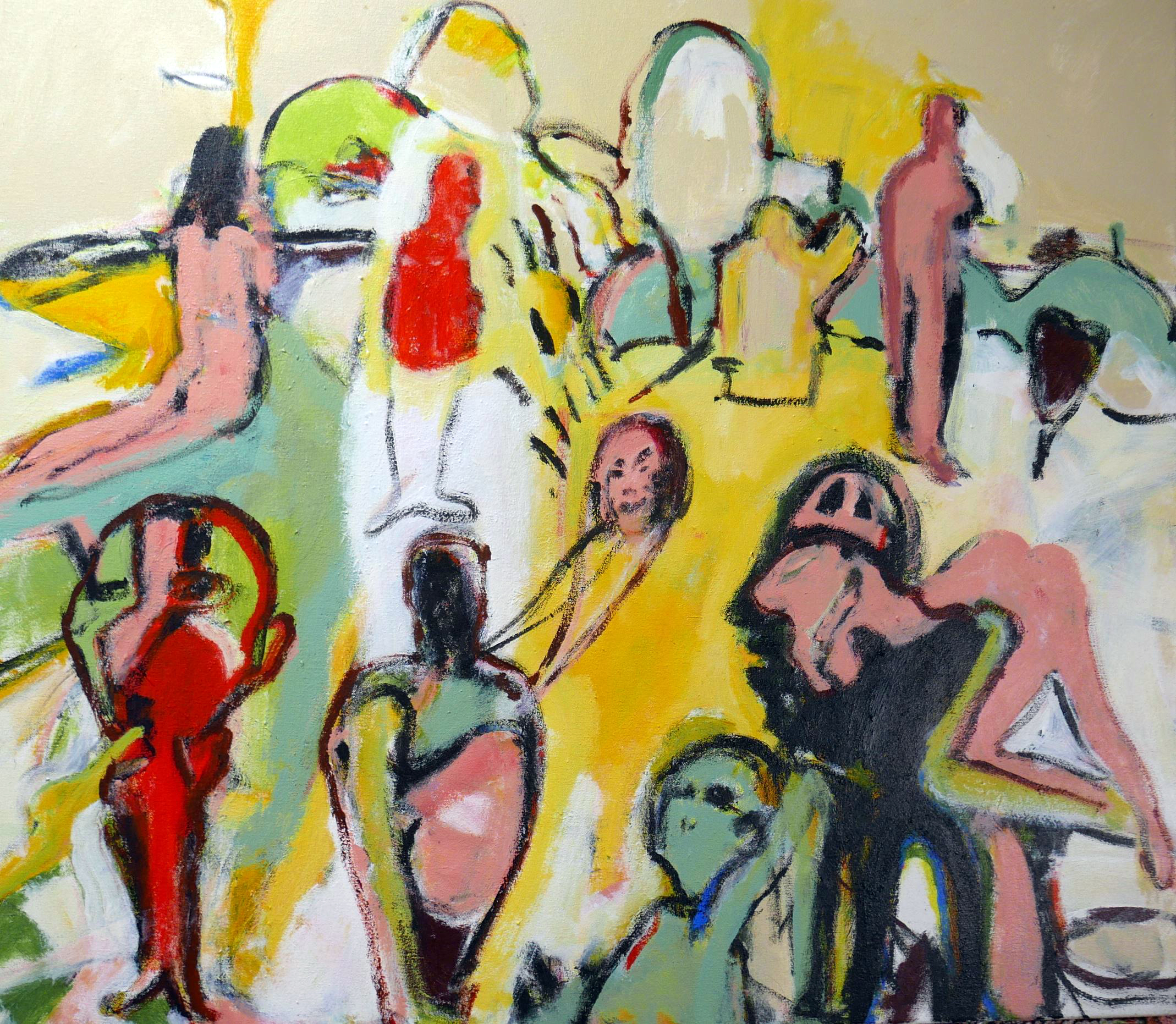 Miracle          $3, 000
acrylic on canvas     81 x 91 cm
2022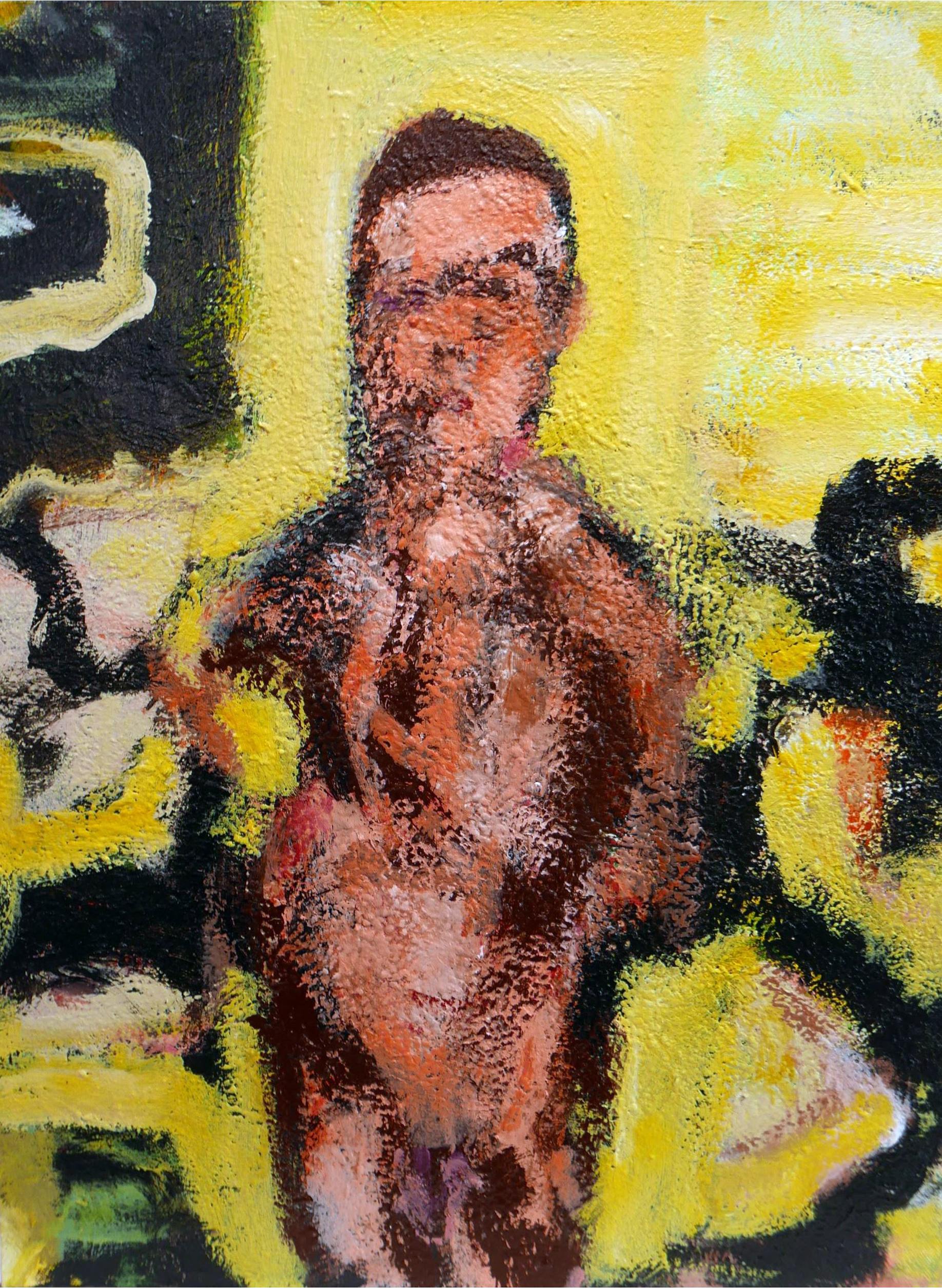 over it          $1, 500
acrylic on canvas     60 x 46 cm
2021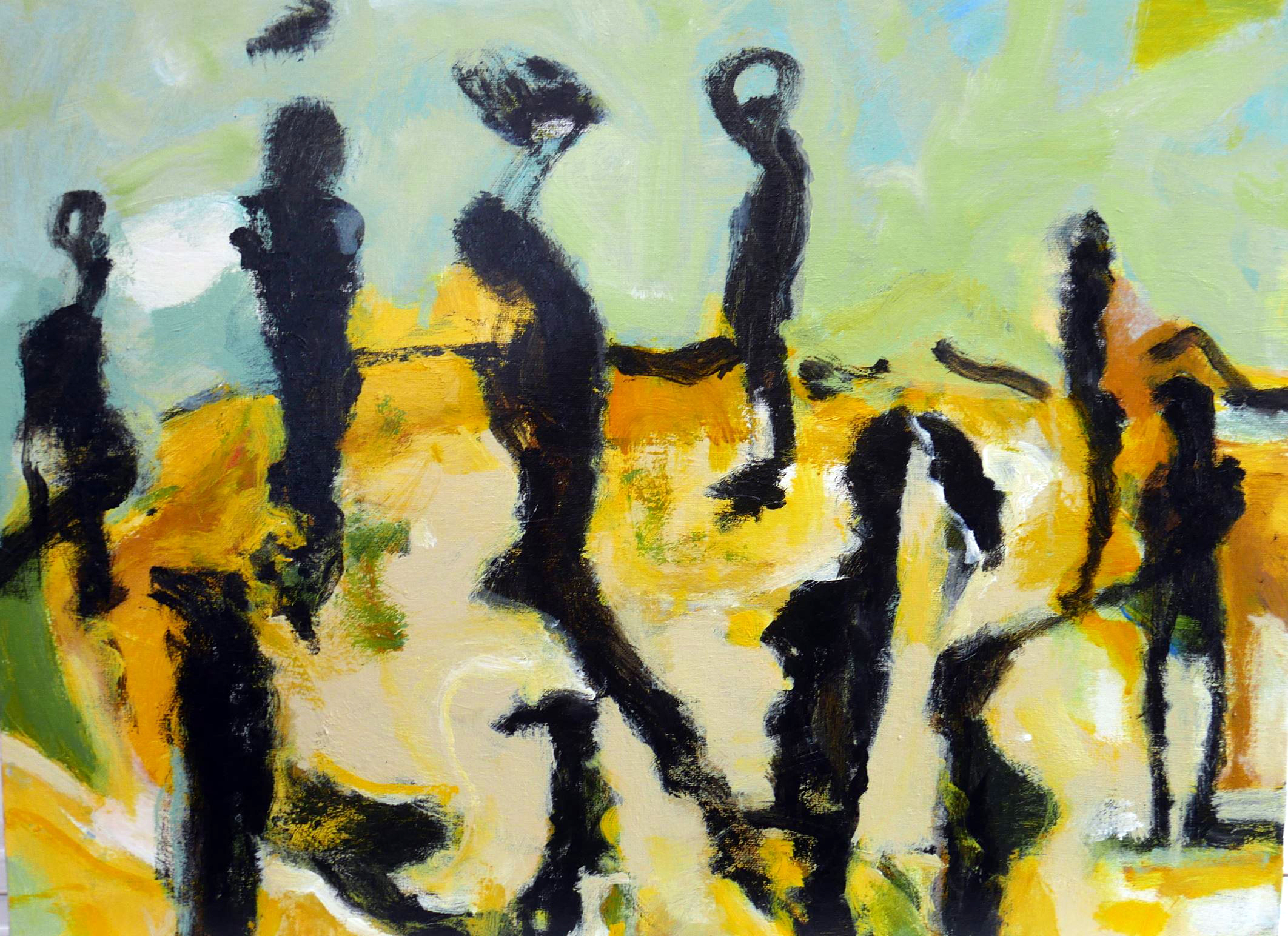 Pacing          $1, 500
acrylic on canvas     45 x 61 cm
2022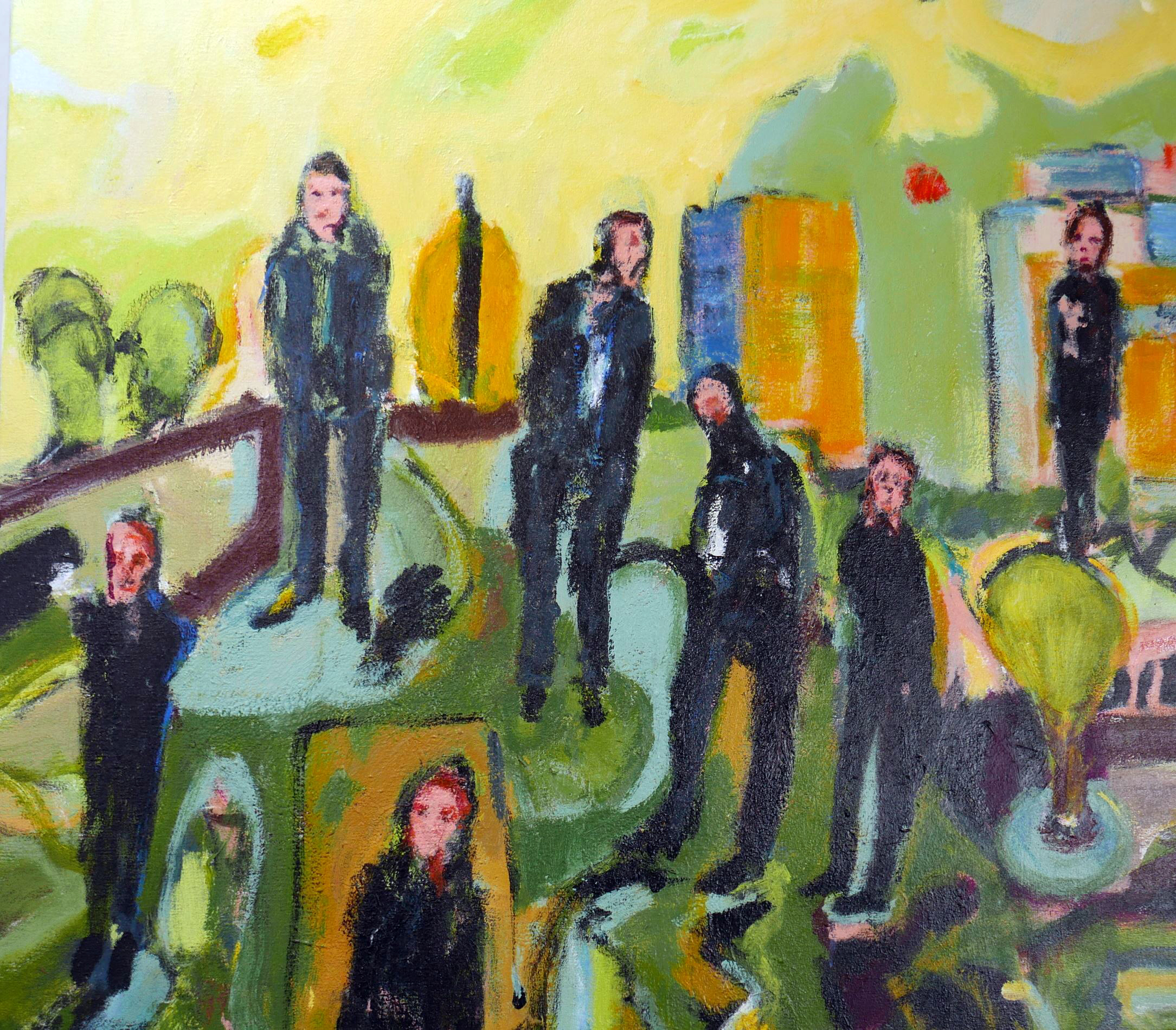 pre-paid funeral          SOLD
acrylic on canvas     81 x 91 cm
2022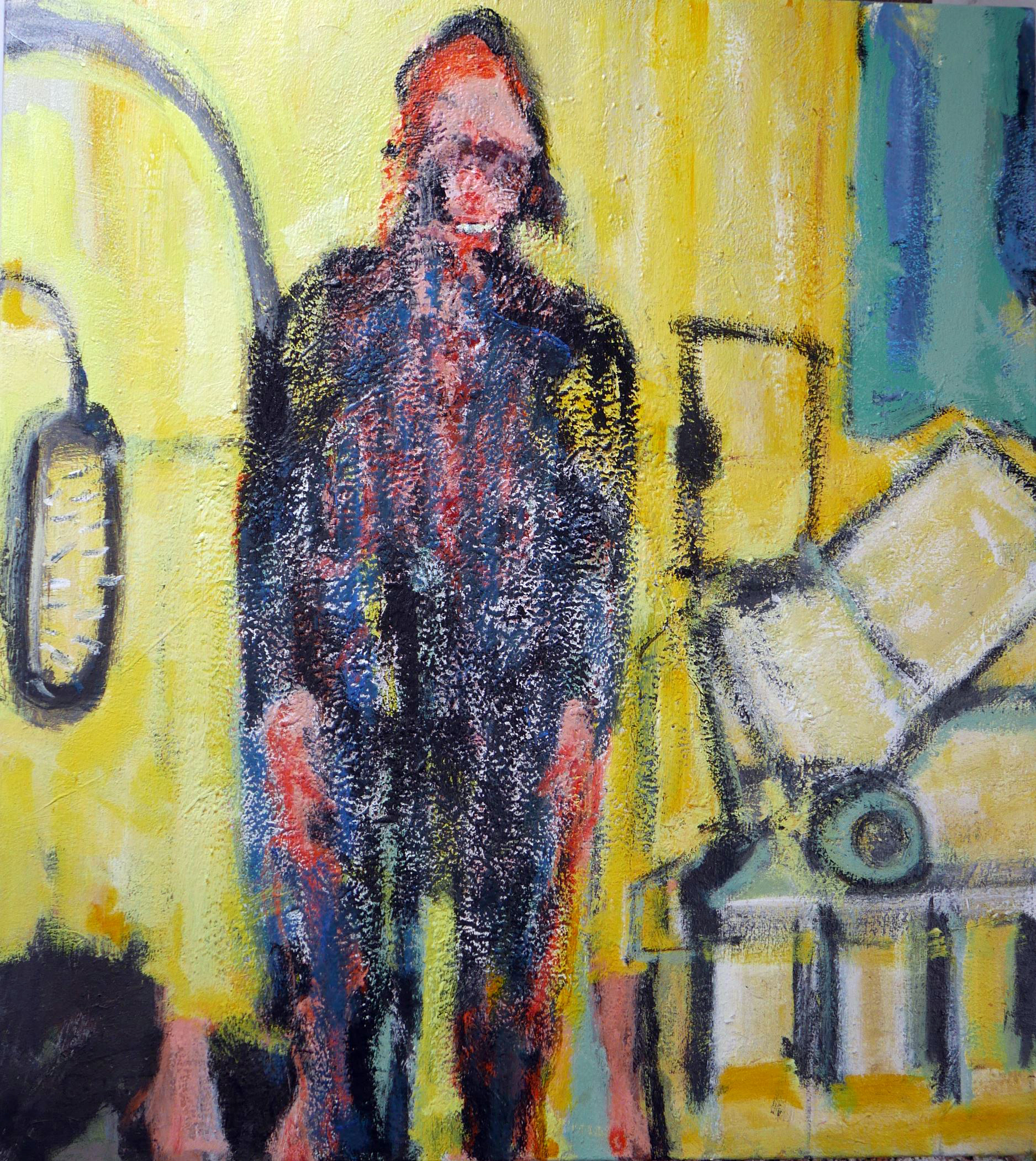 scanner          $3, 000
acrylic on canvas     81 x 91 cm
2022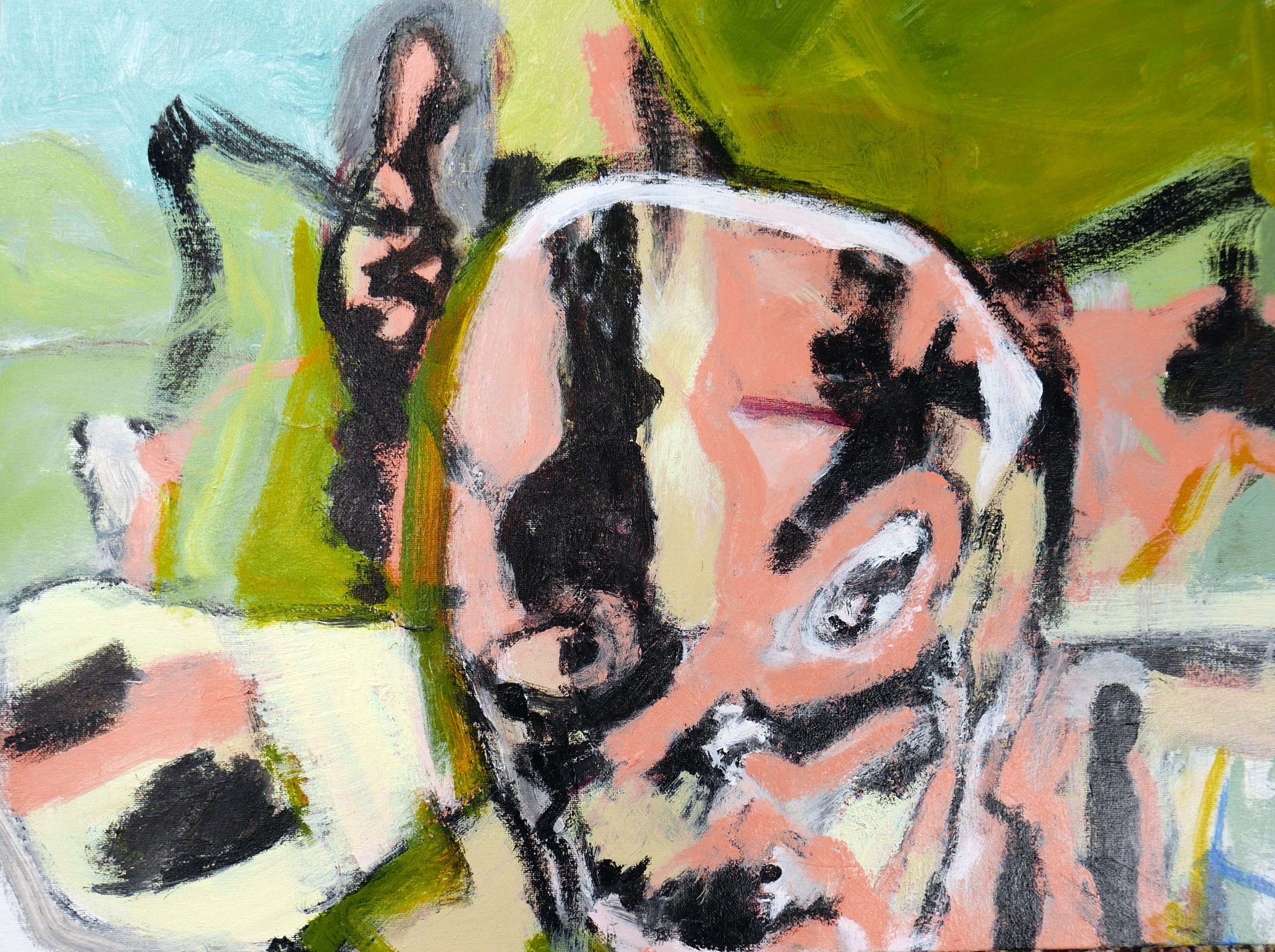 sick          $1, 500
acrylic on canvas     45 x 61 cm
2022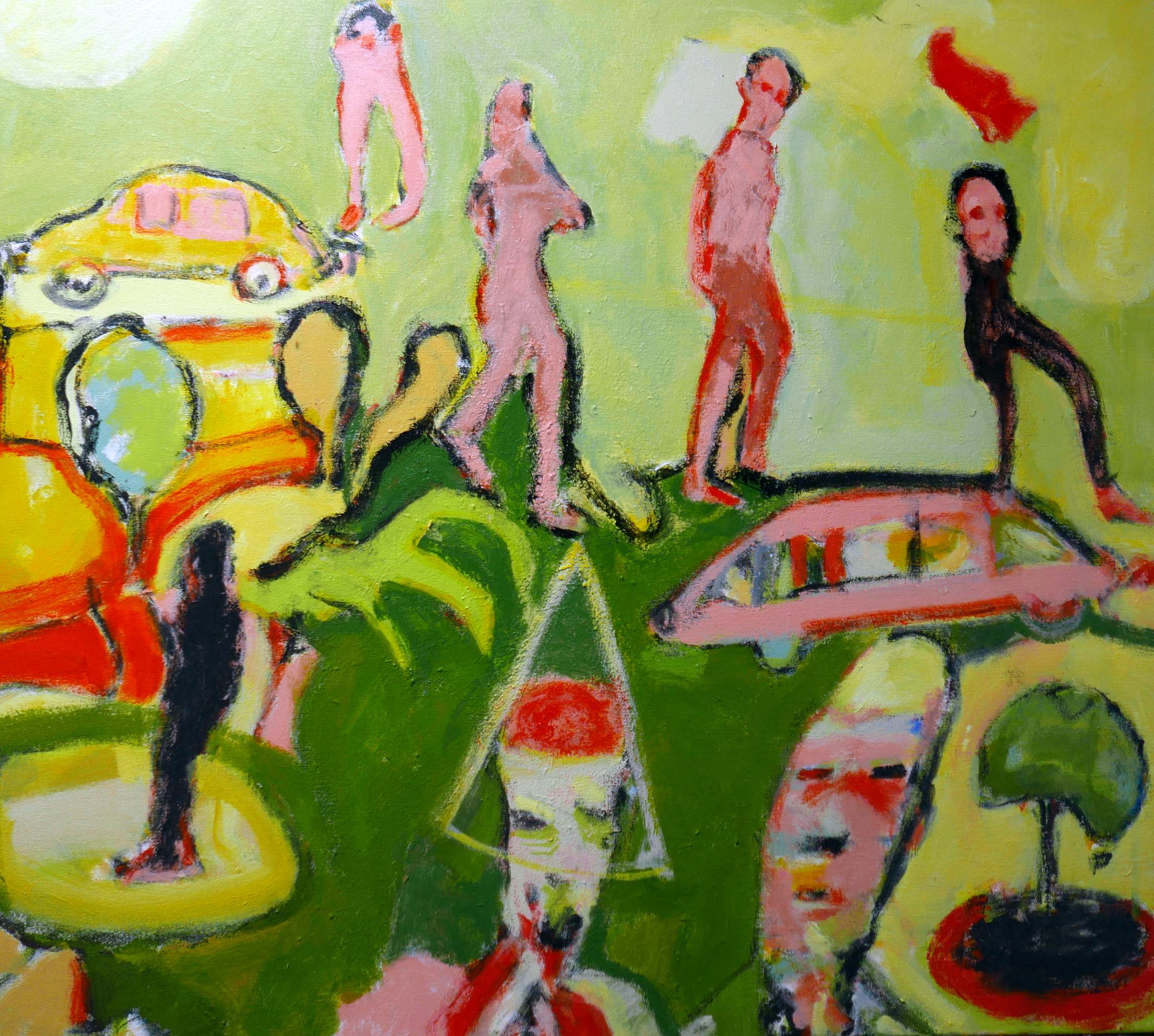 the pointed hat          $3, 000
acrylic on canvas     81 x 91 cm
2022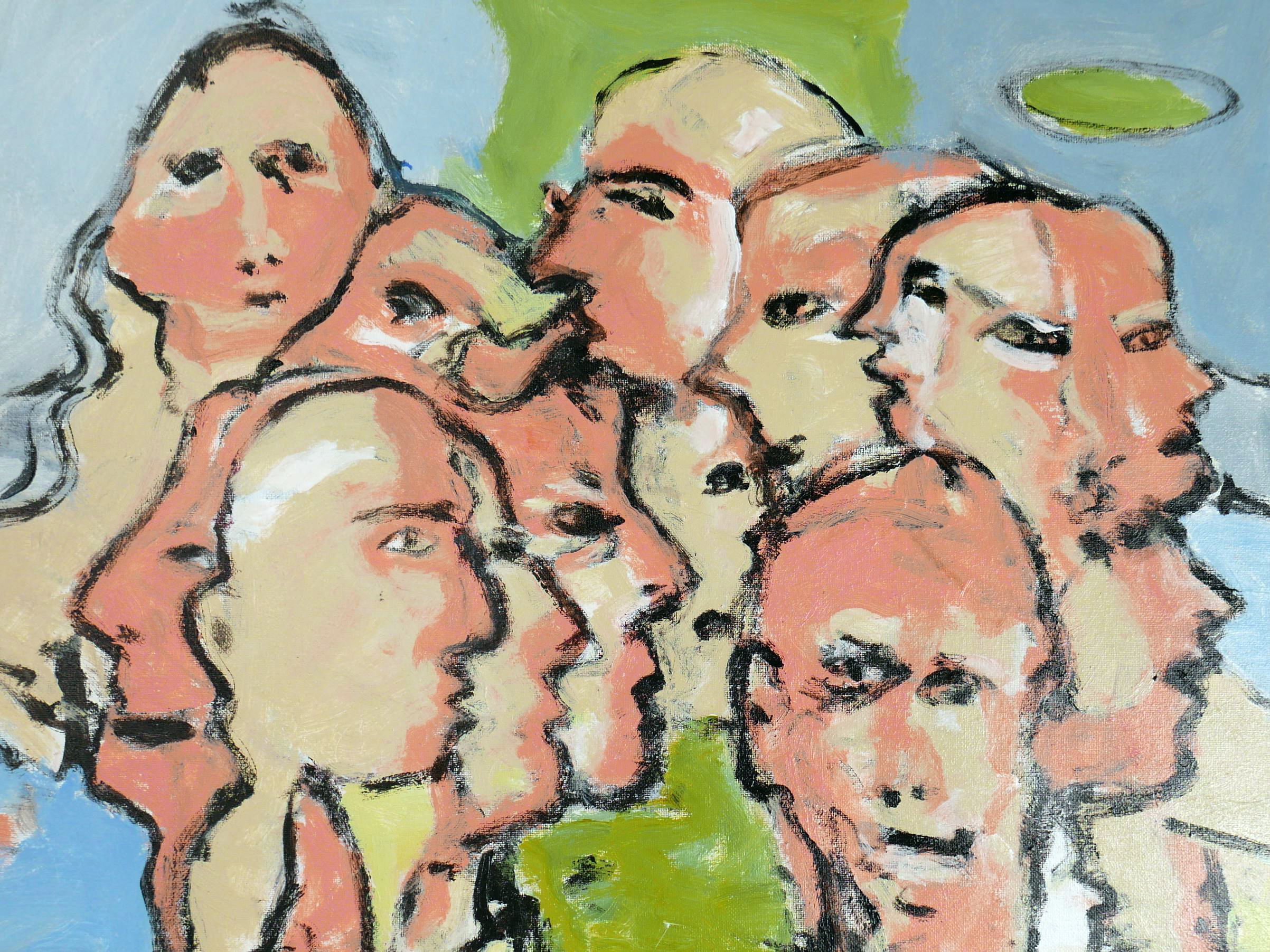 ventriloquist          $1, 500
acrylic on canvas     45 x 61 cm
2022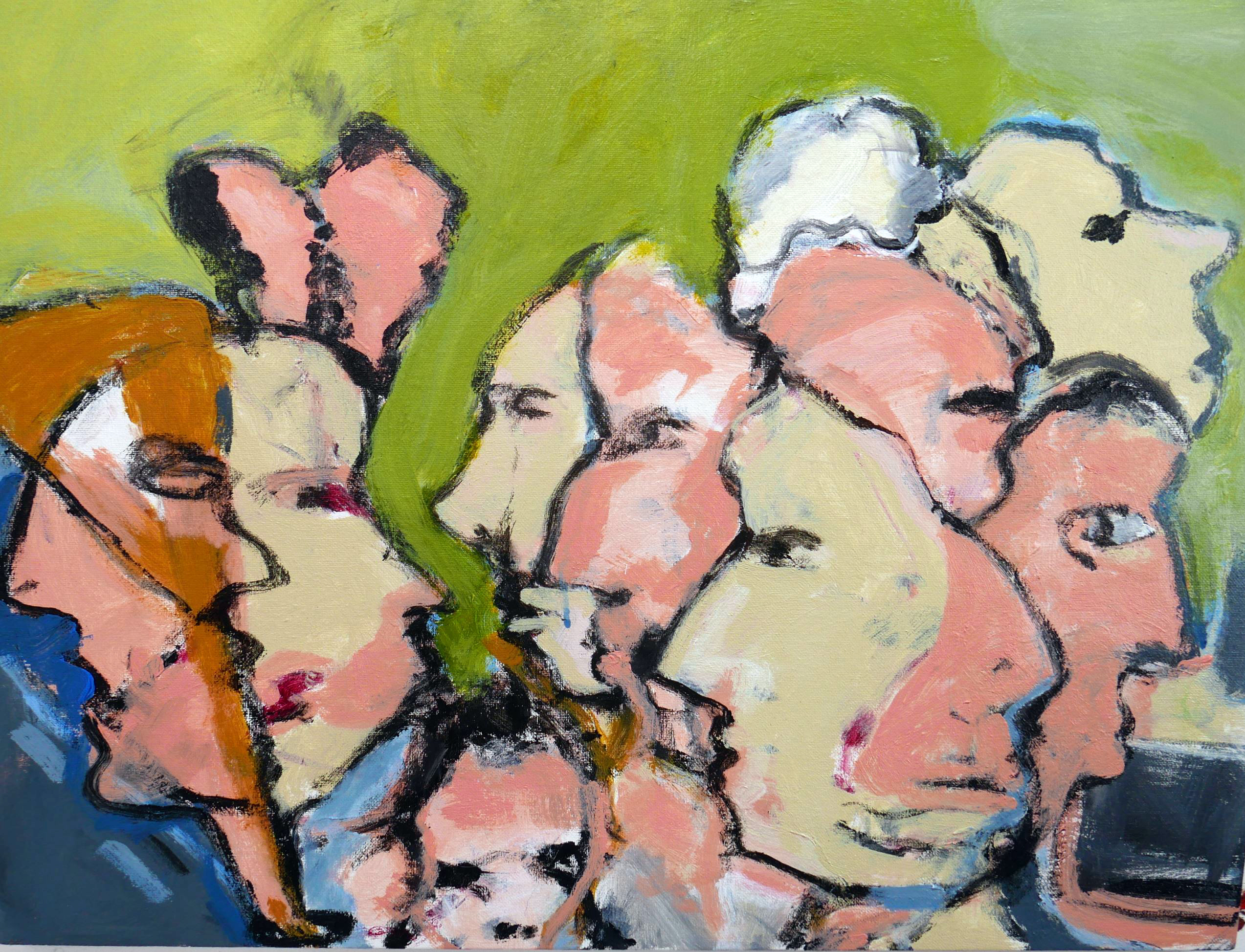 voices          $1, 500
acrylic on canvas     45 x 61 cm
2022